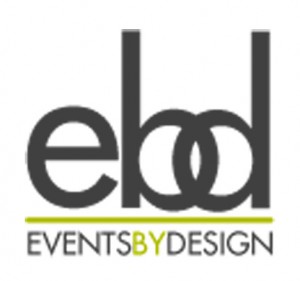 Events by Design is a San Diego based firm which creates distinctive events for weddings, social gatherings, and many corporate functions.  Services offered are design, coordination, planning,  and venue management.  It uses an array of elements such as fashion, interior design, experience, and passion to create chic, one of a kind events. We provide a "boutique style" level of service with a team of professionals behind every event.  Our staff is well qualified to assist you in any way you can think of.
Jessica Gillon
Wedding and Event Producer, Owner/Partner
Jessica was an international competitive ice skater for 19 years. With a passion for many forms of art such as figure skating, dance, drama, music and design, she retired from the world of figure skating to focus on a career in event planning in which she had 10 years prior experience. Jessica is known for creating a comfortable and calm environment for her clients to ensure the planning process is not stressful, but in fact, enjoyable. Her love of the arts, design and fashion are her driving force in creating and designing impeccable events. Jessica has been featured in many forms of media such as Ceremony Magazine, San Diego Style Weddings, Grace Ormande, Exquisite Magazine, San Diego Magazine and KNSD 7/39 Morning Show and Fox 6 in the morning. Jessica has also been a guest on San Diego's Premier Morning radio show, Dave, Shelly and Chainsaw and has most recently been featured as the Celebrity Wedding Planner on E! Network's Bridalplasty.
Marjeri Smith
Wedding Planner
Marjeri graduated from the University of California, Santa Barbara where she received a degree in Business Economics. Since interning with an event coordinator in Santa Barbara, Marjeri has been enamored with the special events industry and all it has to offer. She takes great pride in her ability to cater to every detail while utilizing her organizational skills to obtain the "WOW" factor for each event. With years of experience in the advertising industry, Marjeri is able to combine her strong business knowledge with an impeccable attention to detail and sense of style to ensure you experience the event you have always envisioned.
Robin Pickett
Wedding Planner/RB Courtyard Venue Manager
Robin's eye for detail, creativity, and superb organizational and leadership skills, evolved over 15 years as an organizer of figure skating competitions and National ice skating competitor parties for the U.S. Figure Skating Association. As Program Coordinator of San Diego's Synchronized Ice Skating Program, Robin planned and coordinated travel throughout North America and Europe for 60+ competitors and their entourages. Coordination of Team USA's international competitions in France and Italy meant following the very specific guidelines set forth by the International Skating Union and U.S. Olympic Committees. A skill set that would become a necessity when coordinating a couples' wedding day! A favorite and valued quality Robin brings to Events by Design is her love of taking a simple idea or theme and making it come to life, always keeping the thought in mind – This is your moment….Make it memorable.
John Gillon
Venue Sales Director – Owner/Partner
John's career began at 24 Hour Fitness where he worked for 11 years. As the Regional Director of Fitness, John managed 27 clubs and 450 employees. His incredible leader skills and ability to manage his employees fairly and productively, won him many awards during his 11 year run. Events by Design was formed in 2002 and in 2004, John joined his wife Jessica in pursuing the dream of a successful event business. John quickly and very naturally fell into the role of Venue Sales Director. John handles the rental of our three properties, Rancho Bernardo Courtyard, Fallbrook Treehouse and Bandy Canyon Ranch.
Follow us on Facebook at Events by Design on Facebook