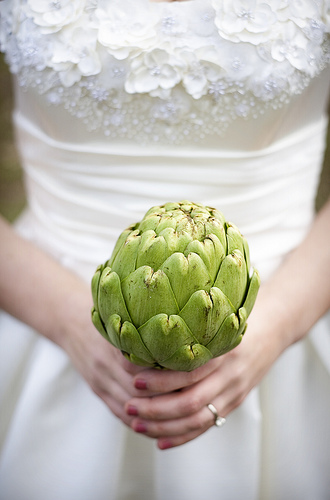 Yes, you heard me!  A fast AND healthy way to loose weight. I have been in the wedding industry for over a decade and have heard a million theories as to how a bride can loose weight for her big day. Some, help you loose weight fast…but aren't so healthy. Some are healthy…but take forever!
I would like to introduce the amazing, talented and (most important) passionate, Tovah Terranova. My hubby and I, along with a group of our friend's, joined Tovah on a cleanse that changed our everyday eating habits, forever. It was amazing. So without further ado, Tovah Terranova….
So you've said yes, bought the dress. You're making plans and negotiating with yourself at every meal…. Will this help me or keep me from fitting into my dress? You're getting into single digits for the countdown, you want to keep your cool, and if you just simply don't fit, you know you'll lose it.
Instead of freaking out and crash dieting, starving yourself, remember this is not the Hunger Games people. You're going to have to deal with whatever wreck you leave yourself in the moment after you say your "I do's."
Here are 10 tried and very true ways to keep whatever extremes you've gone to thus far going, without breaking the bank, starting over, or just plain giving up as you near your nuptials:
#1 Ditch the carbs. That's right, paleo style. Wheat and other gluten products can cause all types of tummy troubles, in addition to bloat and weight gain. Many people don't even know they're gluten intolerant & can easily avoid discomfort. What is gluten intolerance? Click here to learn more.
#2 Go Vegetarian. Veggie downing animal lovers are having their hay day. Get busy learning why vegetarianism is so fantastic. You'll cut the calories of your meals in one fail swoop. Just make sure that you double up on the dark, green leafy veggies in exchange. Say "yes" to broccoli. Here's a fantastic place to start!
#3  Switch to almond milk-this low calorie, guilt free, simple switch will help you get rid of unnecessary mucus stuck in the digestive tract. This means less bloat, better skin, less fatigue & better more restorative sleep.
#4 Green smoothie it up! Want to get that gorgeous glow without breaking the bank? Work on putting more living foods into your diet. More fresh fruits and veggies makes for better overall health. Even if you're a former junk food junkie, green smoothies, salads, and fresh air always make for a sexy, reinvigoration of the spirit. In need of a recipe? Check out one of my fave'shere.
#5 Get moving! I'm no mistress of the obvious on this one, getting up and getting active is definitely a better choice than curling up on the couch with a snack. You don't have to go crazy, join a gym, or devote your life to yoga (although some have). Simple choices like stairs over the elevator or parking further away add up over time. If you're curious how much you move in one day already invest in an activity tracker like this one.
#6 Ditch the packaged snacks & "diet" products. Choose higher carb choices before 3pm when digestive power is at it's peak. And when the after lunch sweet tooth calls, opt for healthier, whole food choices. Strawberries, and blueberries are great examples of low glycemic index fruits that are delicious and guilt free. Anything labeled "diet" is officially toxic my friend, steer clear!
#7 Limit Alcohol. No one's going to tell you to stop drinking, it's YOUR wedding we're celebrating here. Of course there's plenty of wiggle room, just make sure you plan well, eat a good meal so you don't go petit for crazy 2 bellini's later at your engagement brunch.
From wedding coordination appointments, tastings, the rehearsal dinner, and then down to the actual wedding itself, no doubt everyone thinks you have the biggest excuse to drink up. By pacing yourself in the months prior to your big day you're saving yourself in the long run. Alcohol is full of empty calories, can cause dehydration, fatigue and potential illness (alcohol compromises the immune system, couple that with stress & you're officially fighting a "bug").
#8 Get your beauty rest. Sleep. Sleep. Sleep darlin'. Go to bed early when you can, and make sure you attempt at least 8 hours a night. You know you're getting enough sleep when you awaken refreshed and energetic, ready for the day.
#9 Hydrate! Everyone should be drinking ½ their weight in ounces (i.e. if you weigh 150 lbs. you should be ingesting 75 oz. per day, prior to exercise). Water is a great way to shed pounds, detoxify, clear up blemishes in addition to losing weight effortlessly. Hydration also aids in waste elimination, and the reduction of bloat. It's a win win!
#10 Flex your intuition. Listen to your body. Wherever you're at in the planning process you have a race set out before you. Over scheduling commitments can lead to stress & overwhelm. Rest, relax & go back to the parts of planning that make you happy! Keeping stress at bay is just as important as exercise and eating a balanced diet before you walk down that aisle. And of course, if you're feeling the pressure of planning that big day, there's no better way to de-stress than to enlist the help of my favorite wedding planner, Mrs. Jessica Gillon of Events by Design!
Bio:
Tovah Terranova has led an extremely personal journey to find her life after being diagnosed with an incurable autoimmune and severe inflammatory disease, Rheumatoid Arthritis at age 25. As her condition rapidly worsened she realized some things needed to change in a big way if she was going to get on with her life. After discovering the healing powers of the plant based lifestyle, & raw juicing she's better than ever. Five years later she's thriving and ready to share with the community how they too can change their life, reverse and prevent disease. Disease is not something you have to live with or "survive." You can change your life, learn to move past your illness and still be able to live out your dreams. She's now turned her passion for helping others, writing and events into a business: GreenLife Cleanse & Detox (launching Nationally 2013) is the first of it's kind to offer compassion, cutting edge science and educational info & workshops to those wishing to revolutionize their health one meal at a time.
Jessica here, again!  Thank you Tovah for your words of wisdom! You continue to change lives and the way people think about food and their health, everyday. You are an inspiration!
Tovah writes about her experiences and lessons along the way on her blog. And has written a book, "The Vegan with a Leather Purse." I encourage you all to check it out!