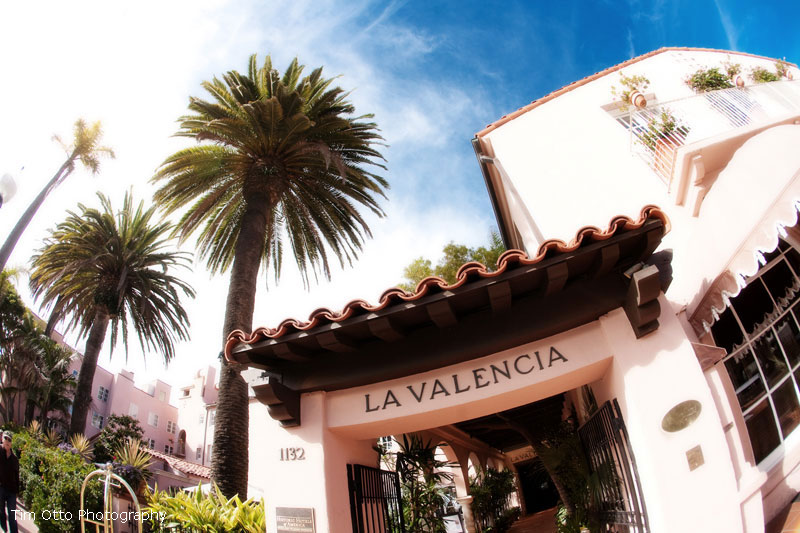 This wedding planner has had a crazy start to the wedding season! I haven't had the chance, until now, to tell you all about my fabulous trip to the La Valencia Hotel for a delectable lunch with great colleagues.  I was honored to be invited by Mark Dibella (General Manage), Rita Moore (Director of Catering) and Bobby Fader (Sales Catering Manager) for a luncheon to see all of the wonderful changes in store for the property. It was so exciting to hear the passion and enthusiasm in the voices of the La V team. It's one of my favorite properties. I can't wait to bring my clients to this beautiful hotel!
Upon sitting down, we learned that we were actually the last event in the La Sala Lounge before the renovation. What an honor. This room is already so beautiful. It has the best view in all of La Jolla, and maybe even San Diego. I have been back since, and let me say, it is worth the trip to see it. I highly recommend their Sunday Brunch. It's the best in San Diego.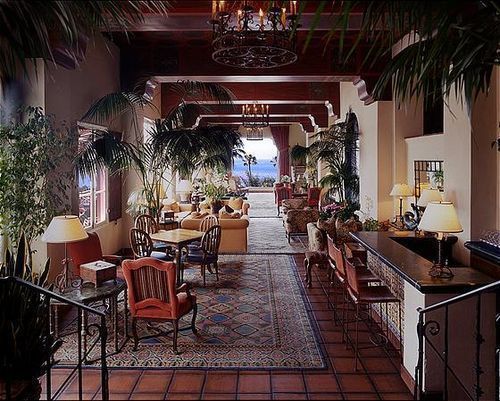 Our table decor was designed by the beautifully talented Jennifer Cole of Jennifer Cole Florals. I love this sweet design of a lil bling meets natural beauty.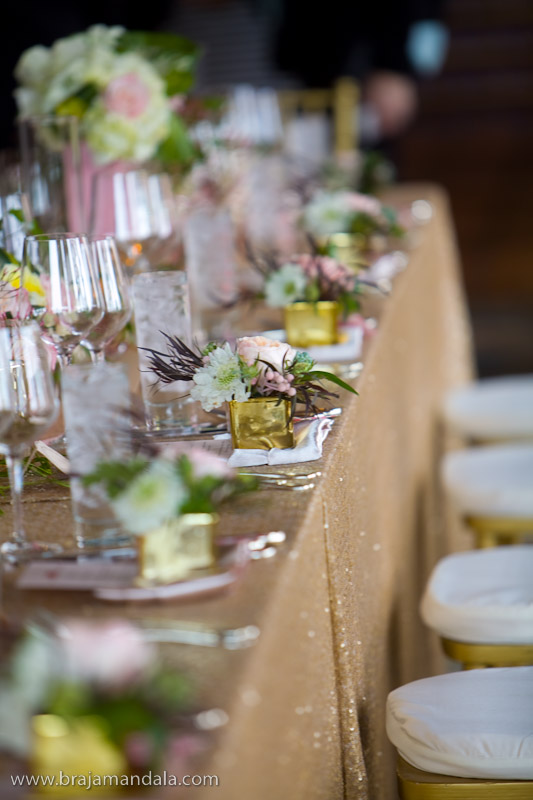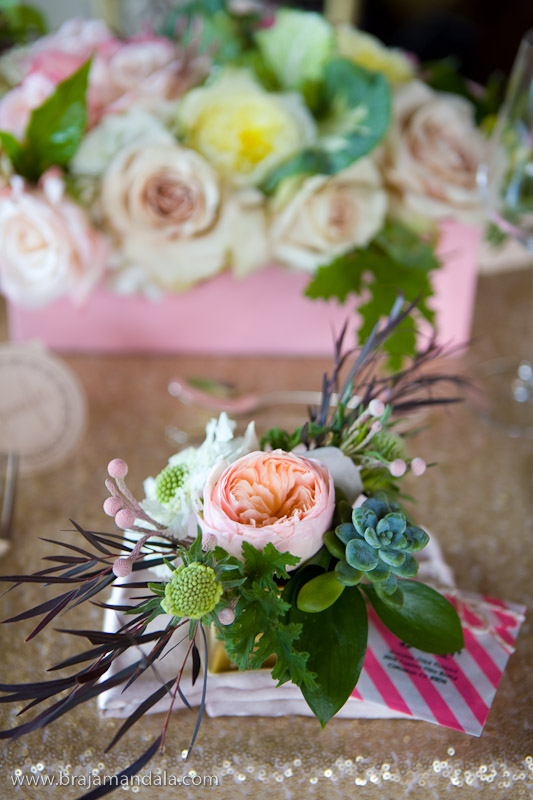 Lunch was fabulous! I'm going to let the pictures speak for themselves!
This lovely get together was orchestrated by one of my favorite peeps, Susanne Duffy of Crown Weddings. This woman goes the extra mile to ensure everything she does is nothing short of fabulous.
After lunch, Rita walked us through more of the property. Though I am familiar with it, I want to share it with all of you. Here are some great photos of one of their beautiful suites.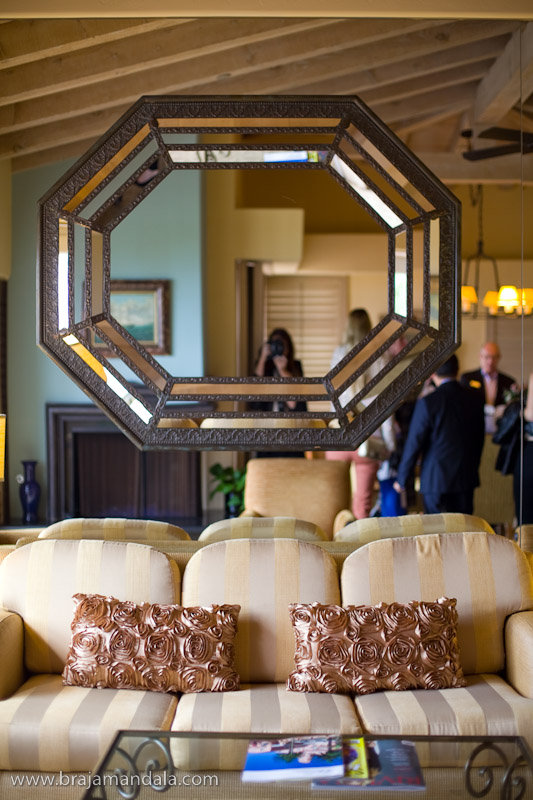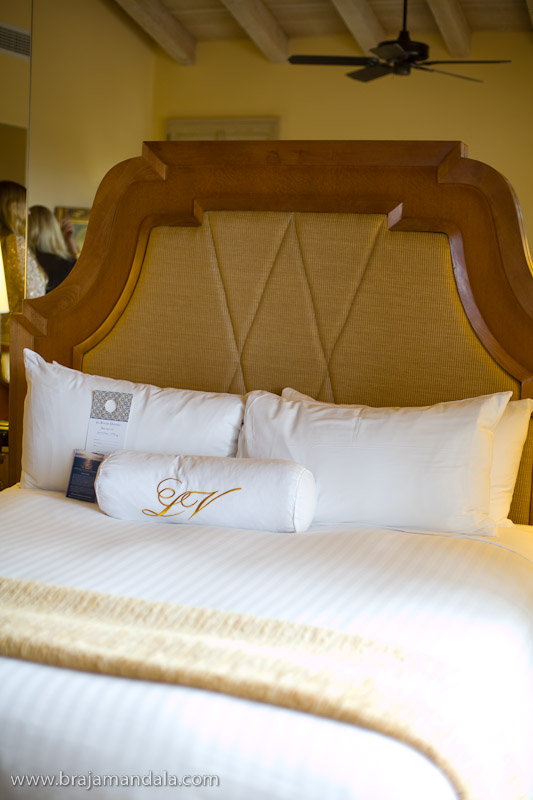 What better way to end a great Luncheon than with gifts!!!
Thank you to all the other Wedding Professionals that made this luncheon great!  Braja Mandala for the beautiful photography and Concepts Event Design for the gorgeous linen and chiavari chairs.