I had the pleasure of doing a shoot for Exquisite Wedding's Fall 2011 issue at The Rancho Bernardo Inn. The title of this table top is "The Wedding Crasher" inspired by the crashing chandelier. Enjoy!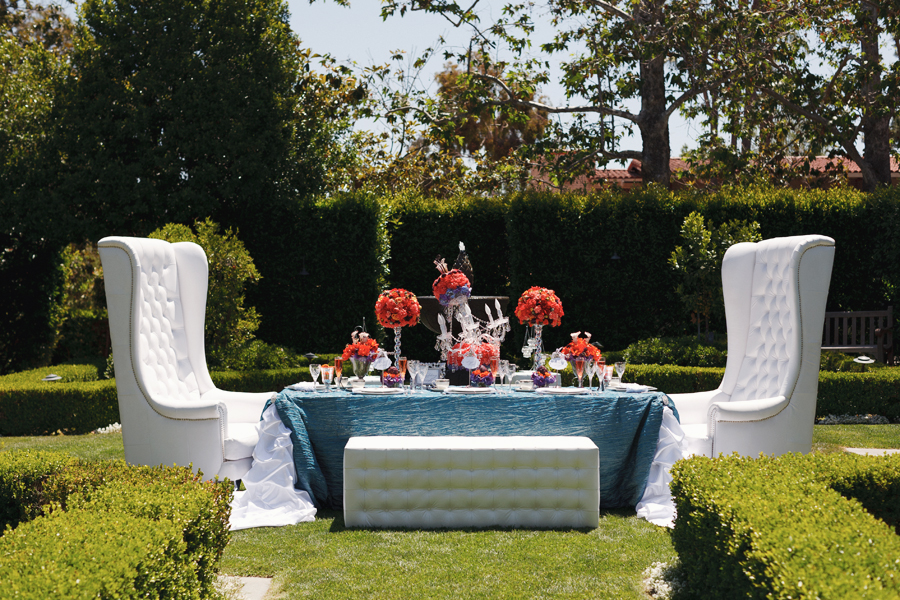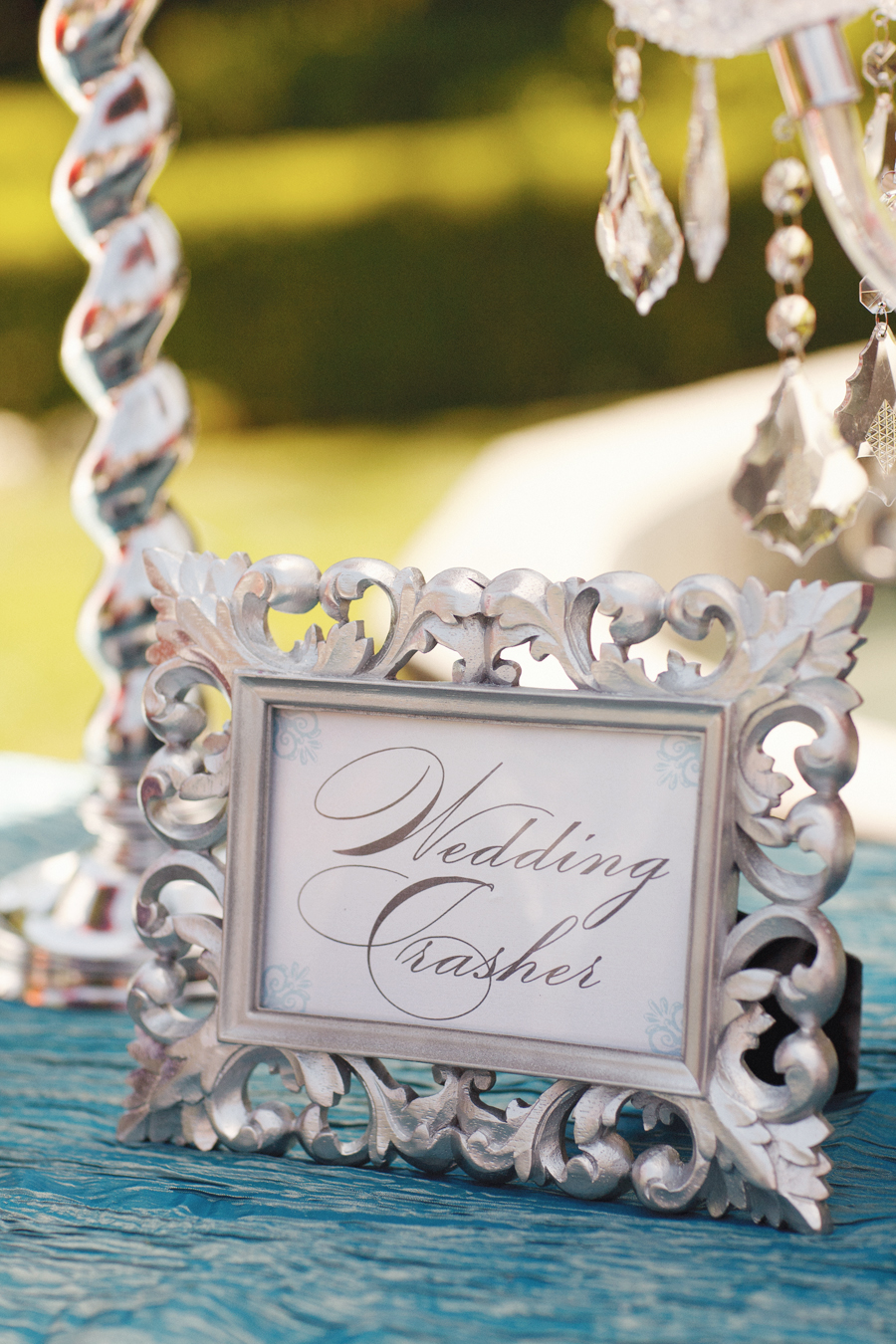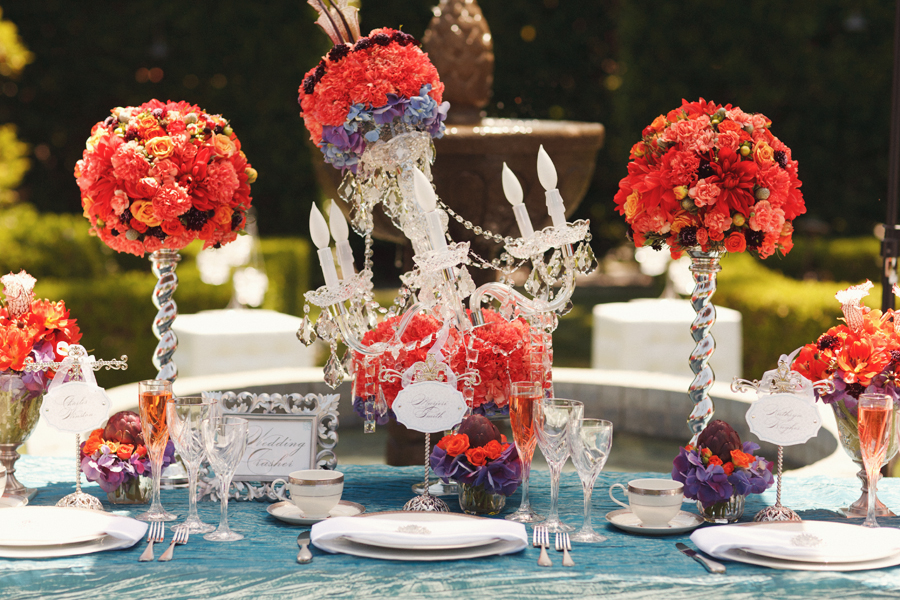 I used these beautiful jewlery holders as placecards.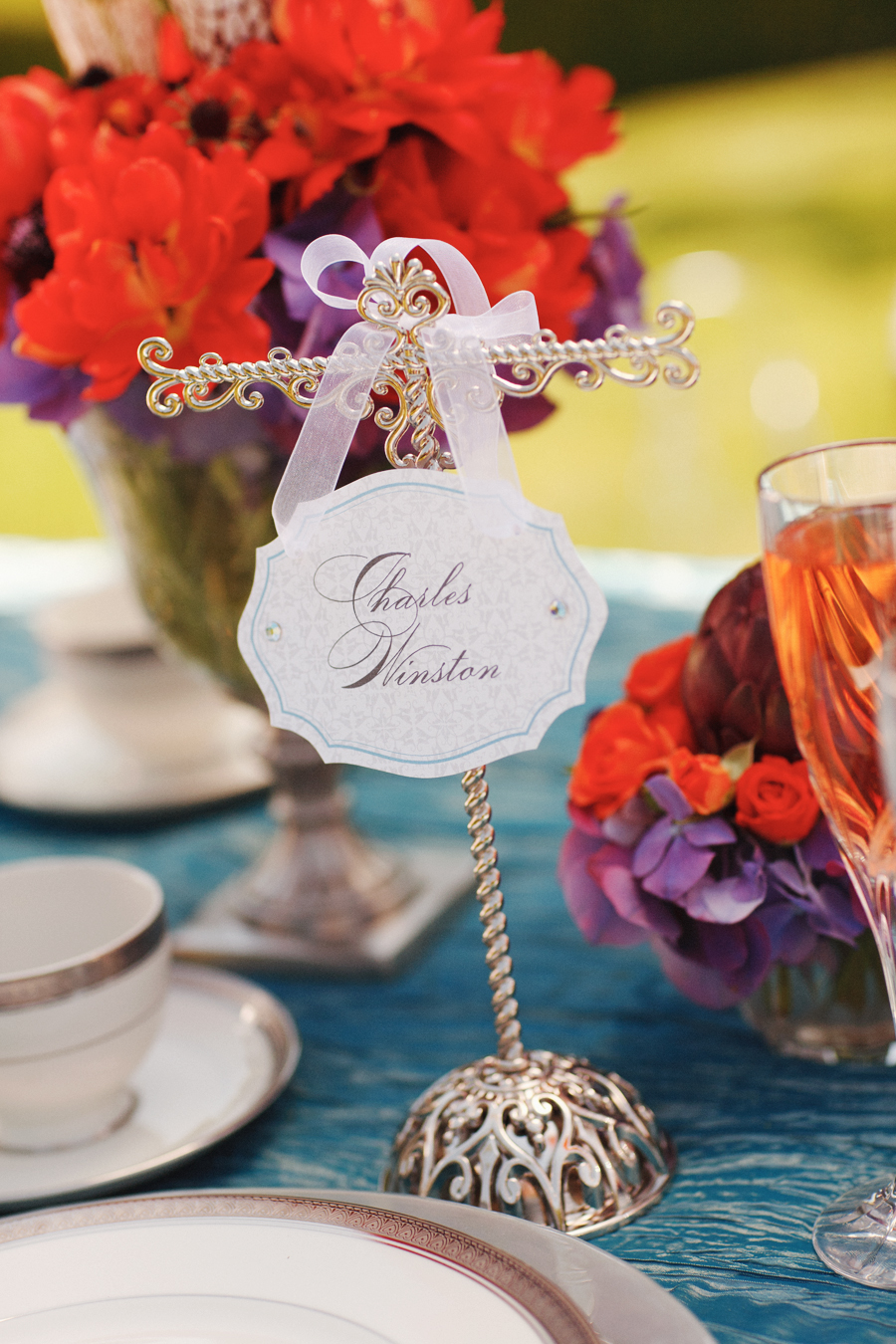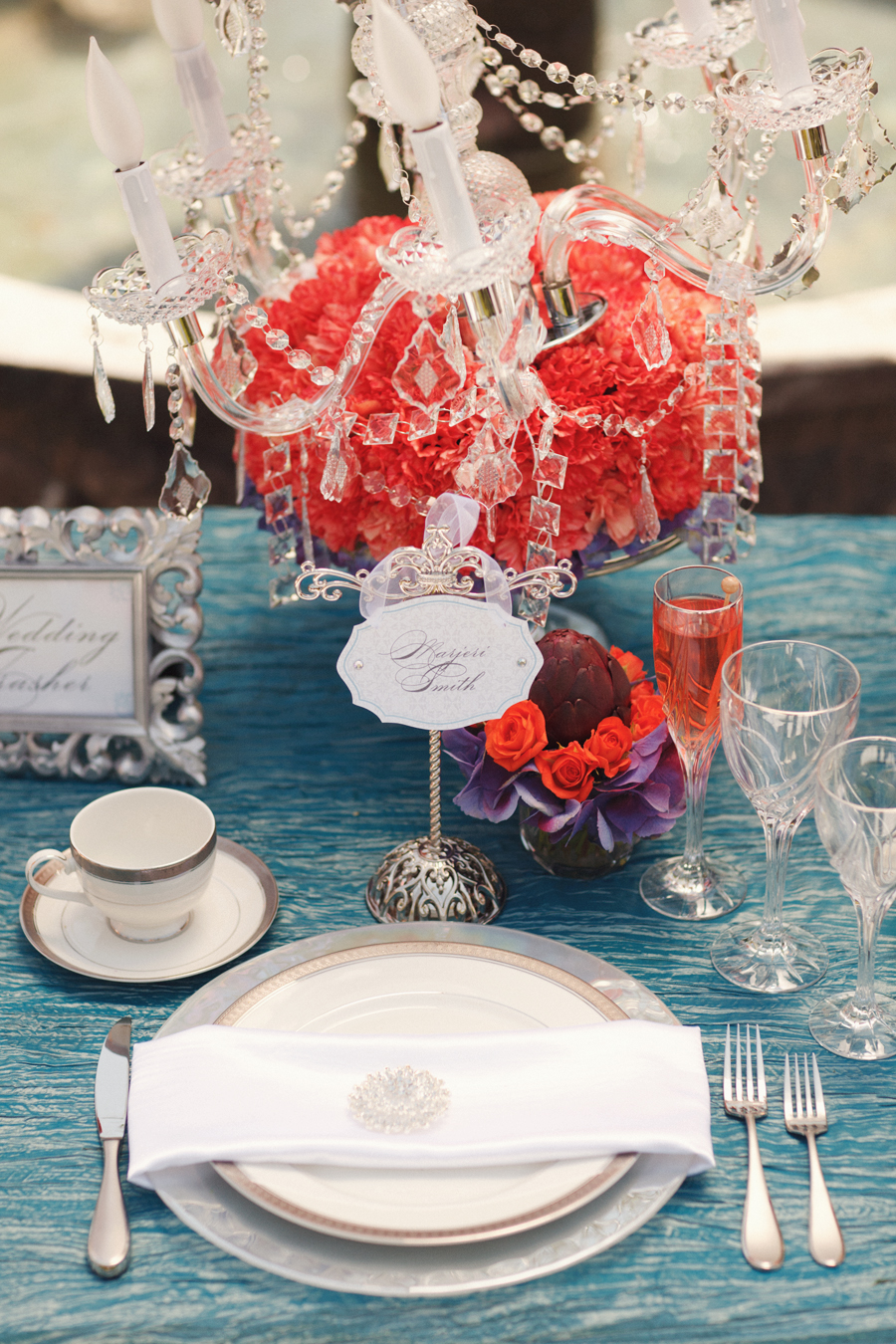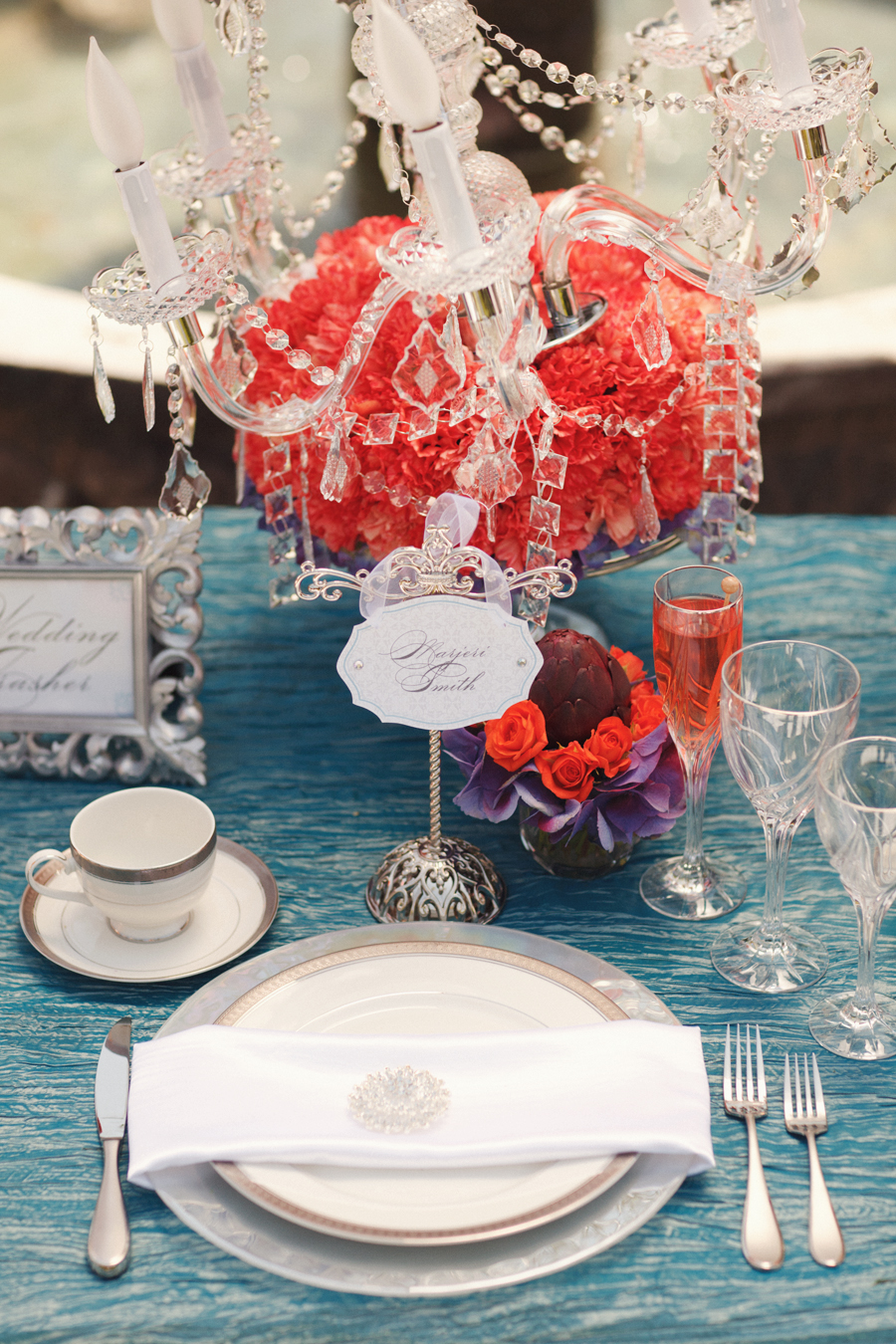 I gave this tabletop 2 signiture drinks. The first is a Amaretto Cranberry Kiss concockted by the Director of Outlets, James Cassady at the Rancho Bernardo Inn.
Amaretto Cranberry Kiss
1.5 oz. Grey Goose
0.5 oz. Amaretto
2 oz. Cranberry Juice
Orange Garnish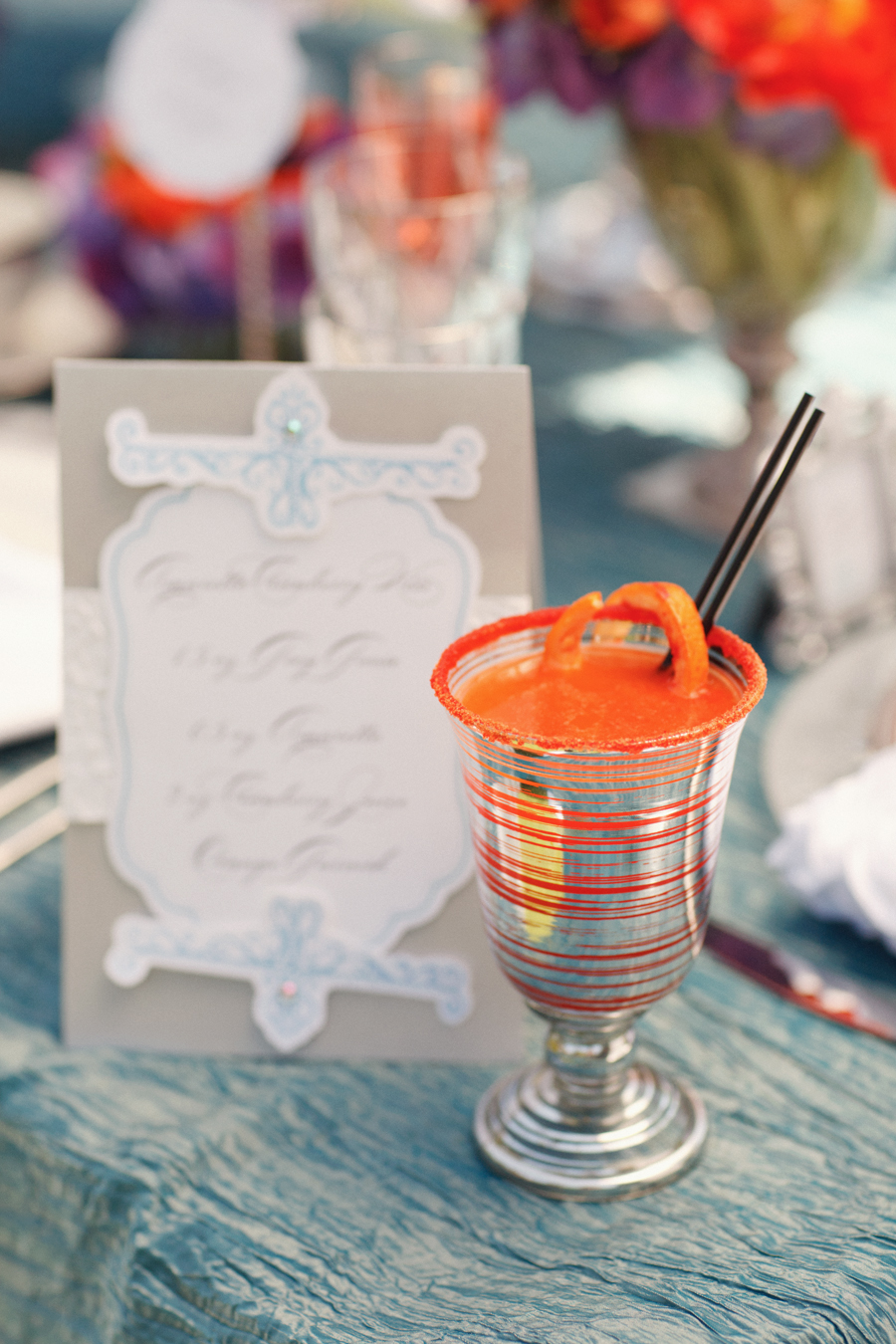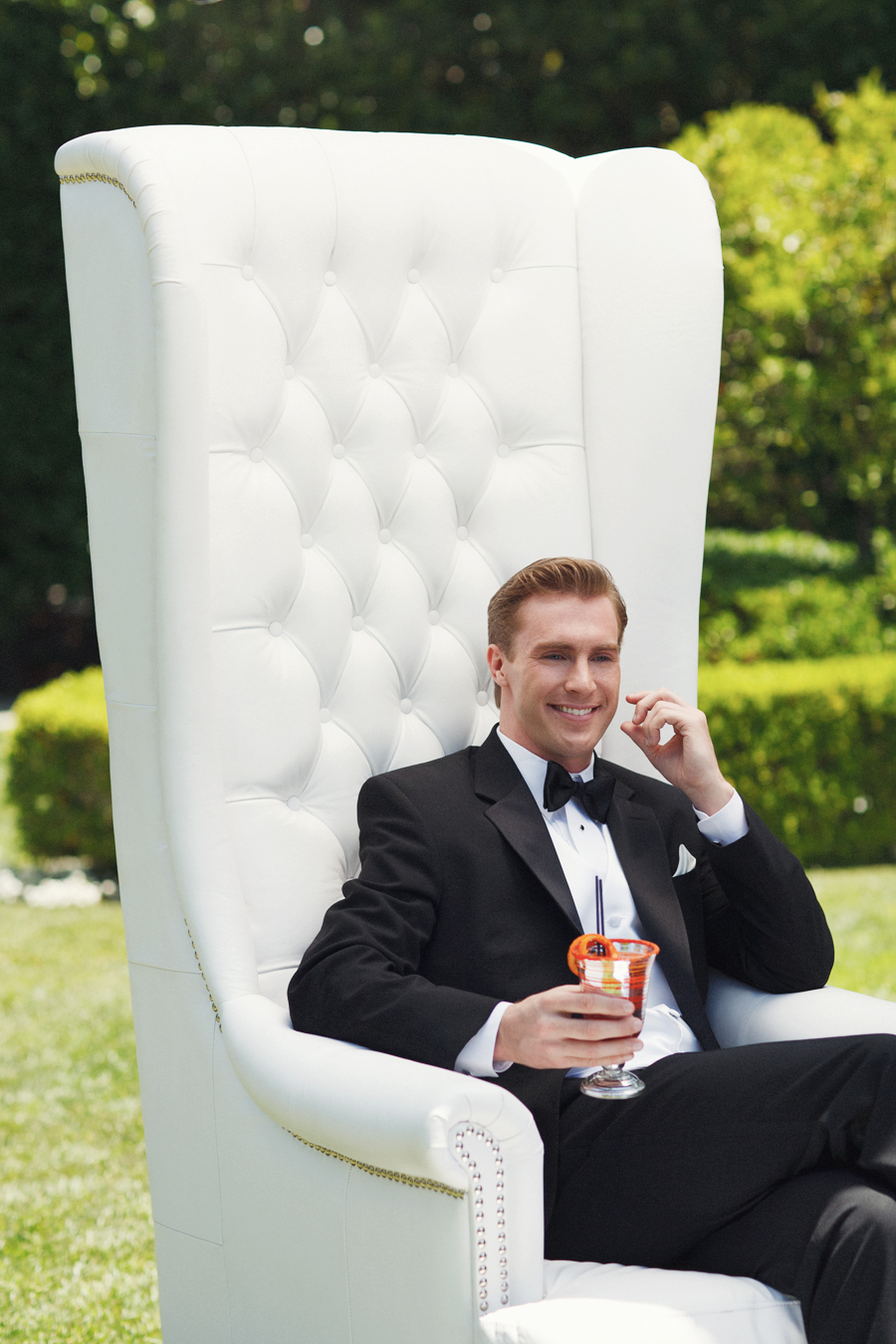 The second signiture drink is called The Bubbly Cousin.
The Bubbly Cousin
3 drops bitters
1 sugar cube
1 oz. Cognac
4 oz. Chilled Champagne
Drop bitters onto sugar cube, let soak in
Place sugar cube in Champagne Flute
Add Cognac and top with Champagne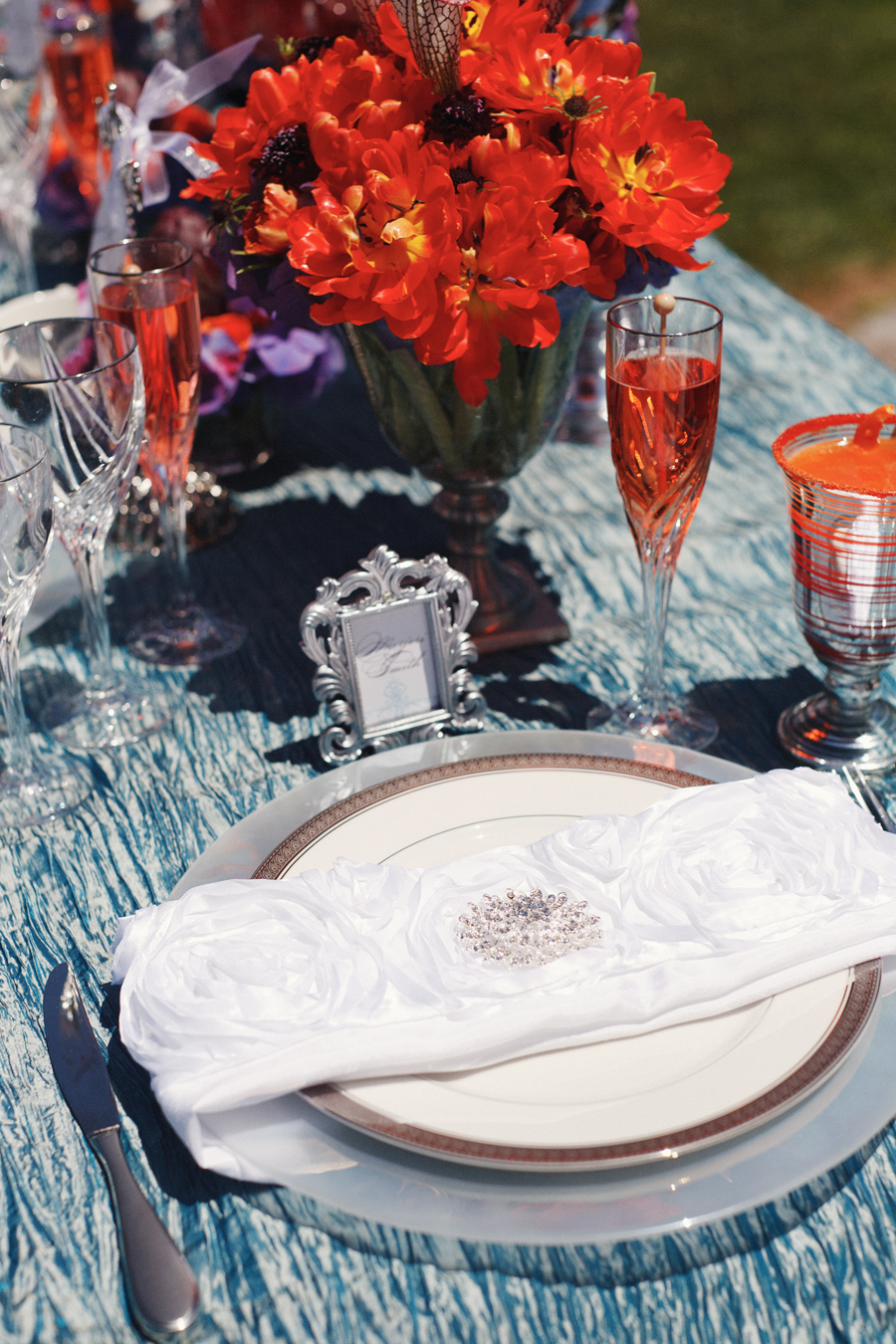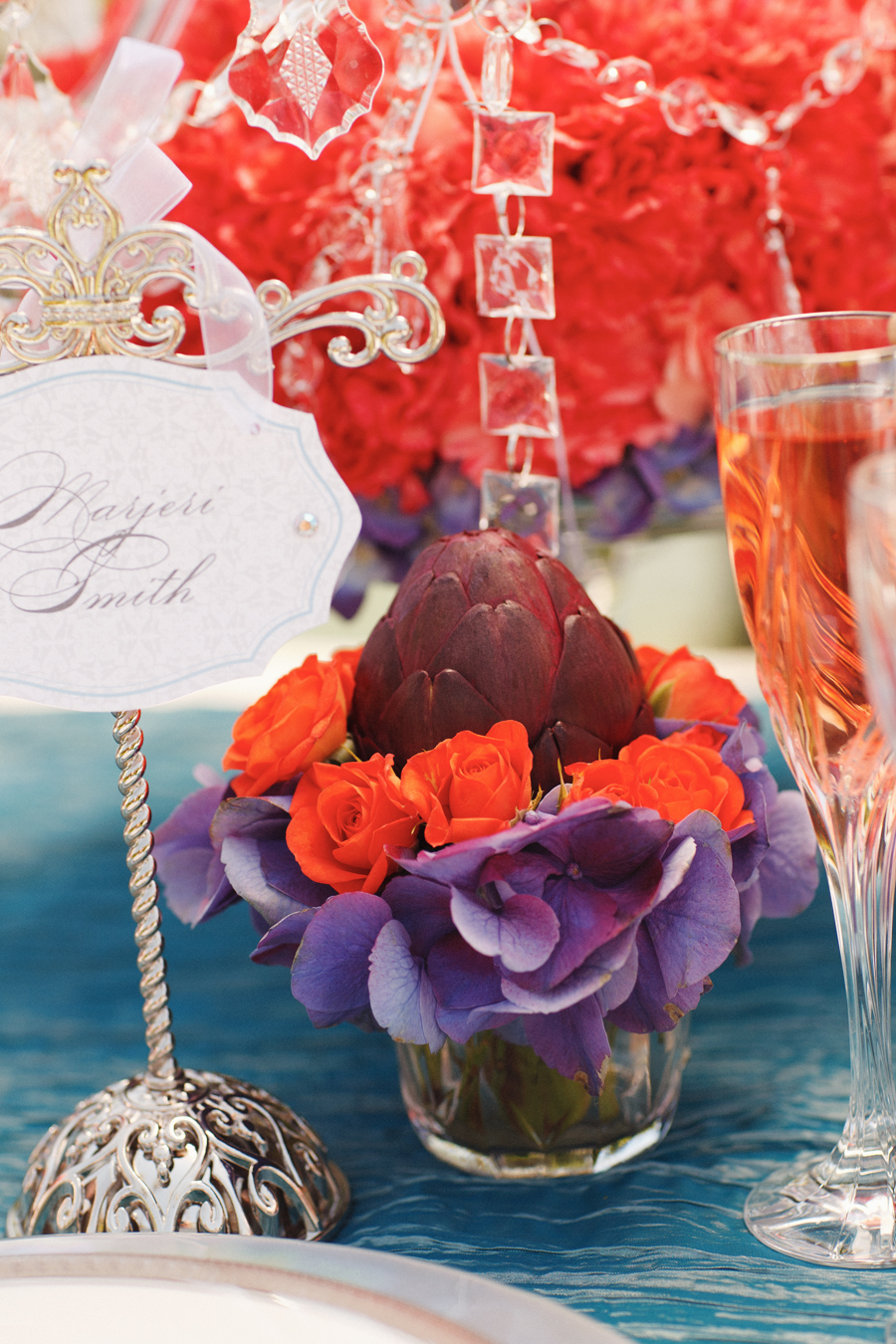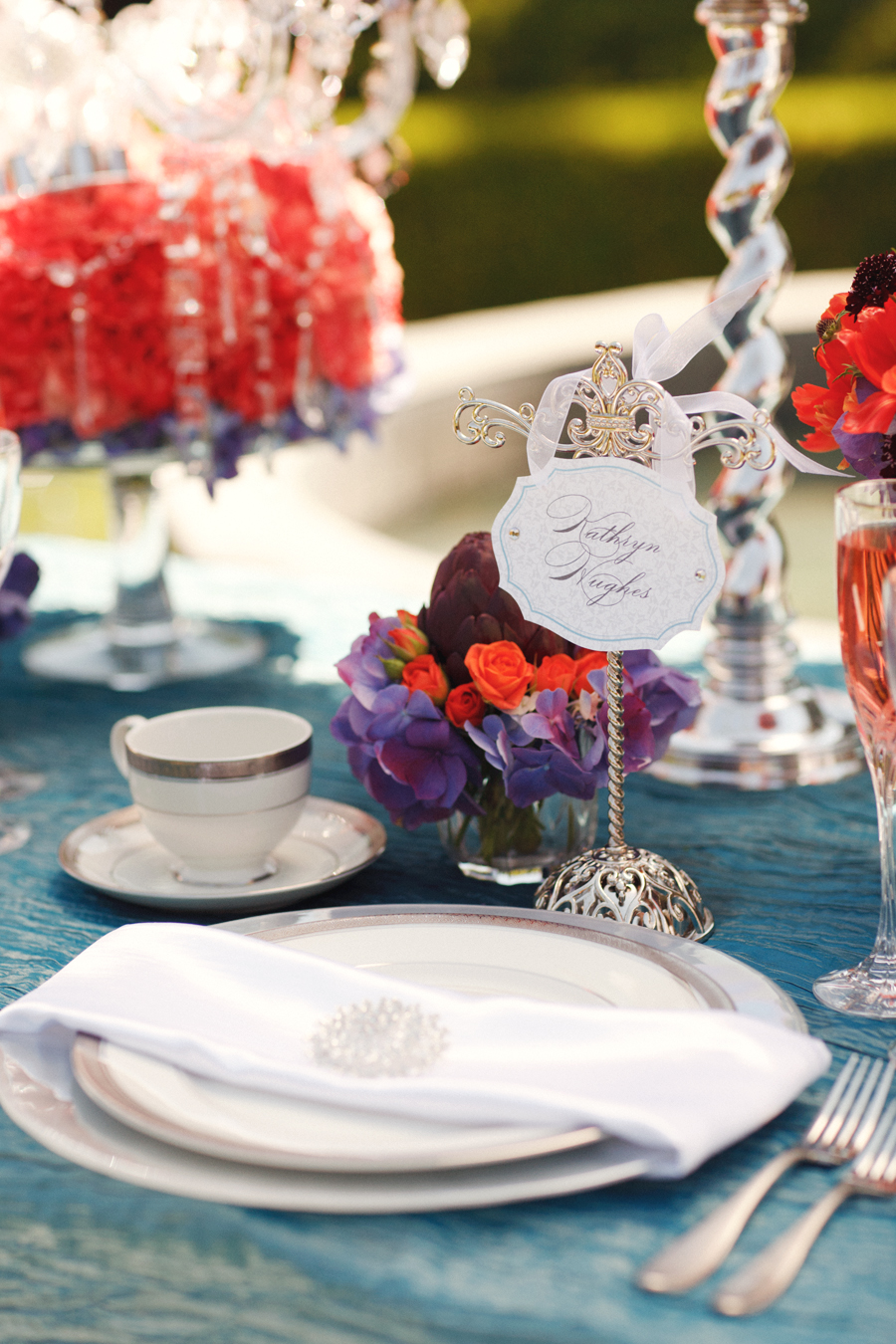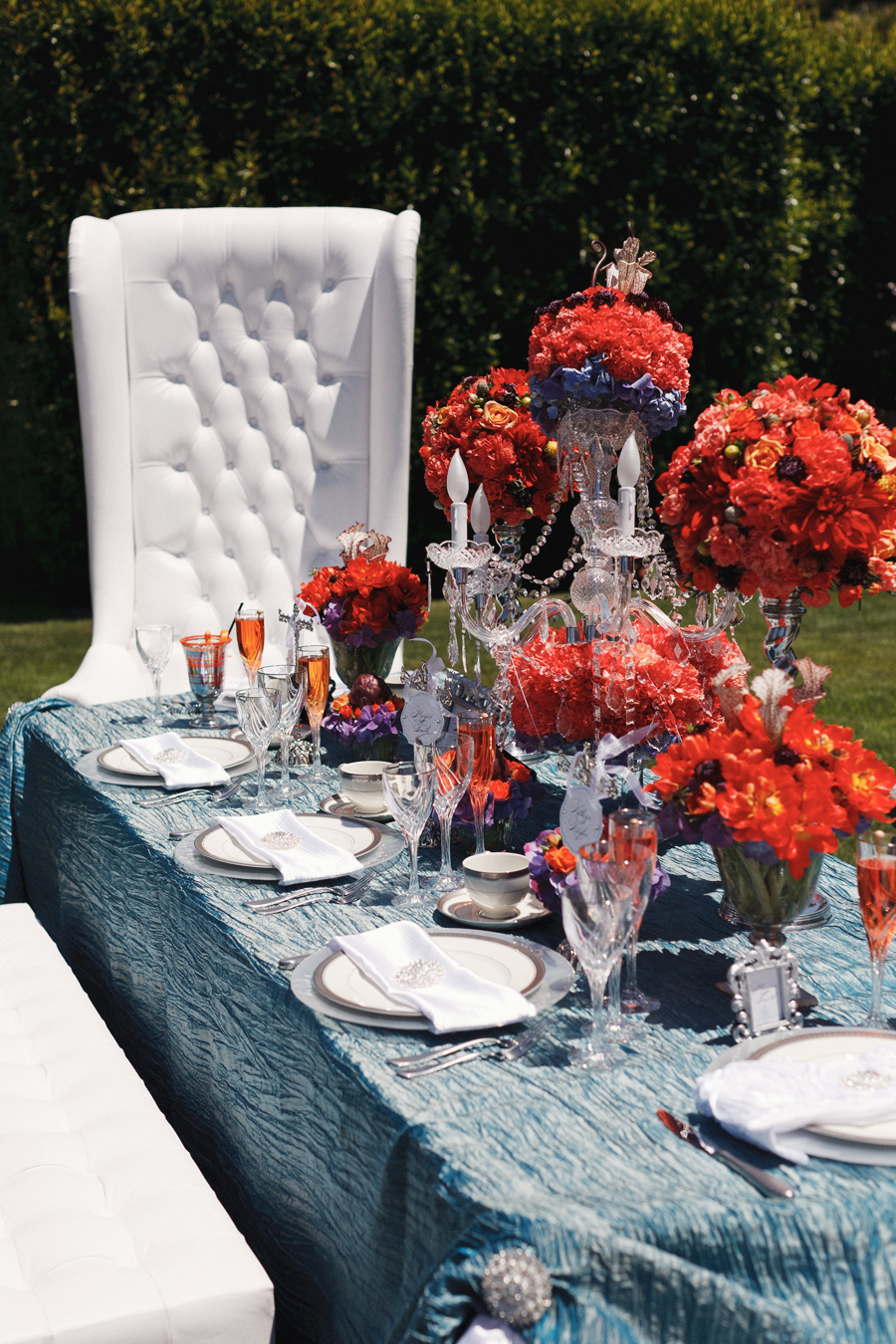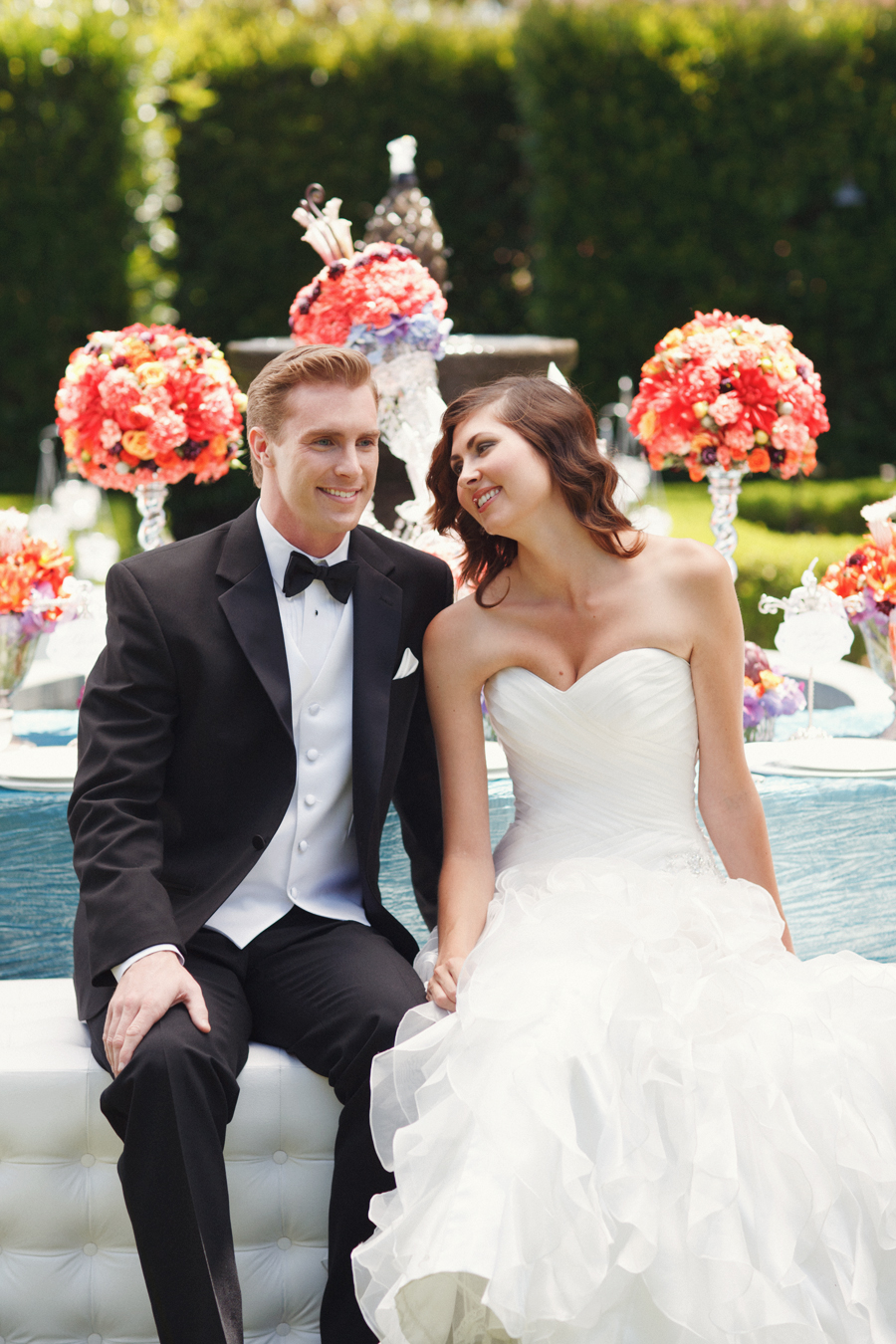 Thank you to all the amazing wedding professionals that made this shoot possible.
The thankful wedding coordintor.
Photography: Marisa Holmes
Venue: Rancho Bernardo Inn
Flowers: Inn Florals
Stationary: LOVE PAPER PAINT
Linen/Chargers: Concepts Event Design