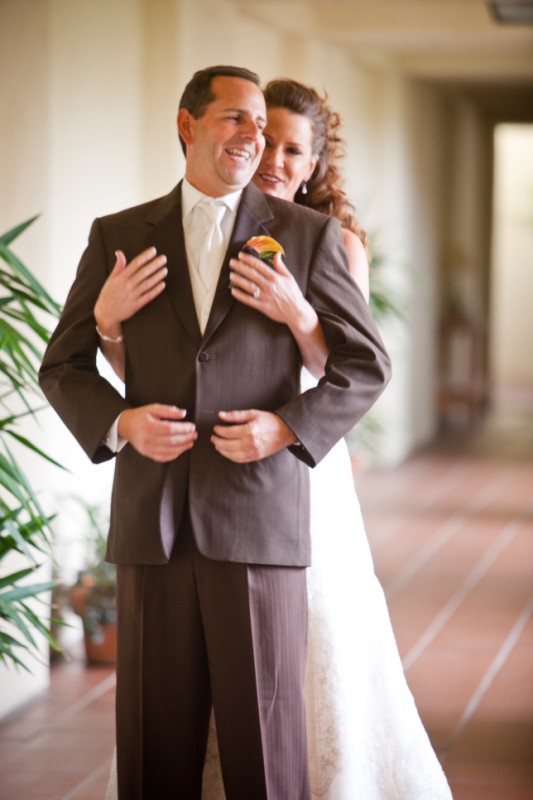 2011 was Events by Design's year of unforgettable clients. It was a year of nothing but amazing, appreciative, kind couples who will remain in our hearts forever. Dan and Michelle were no exception. Planning their wedding was one of the most fun experiences of my career. We all became very close and to quote "Events by Design will be our event planners forever!" Good thing, because we love you too! When I took Dan and Michelle to Estancia for the first time, it was like love at first sight. In fact, I'm pretty sure they still go about once a week even though the wedding is over. Here is a look at Dan and Michelle's very special fall wedding at Estancia Resort and Spa. Flowers courtesy of the amazing Tam Ashworth of Isari Flower Studio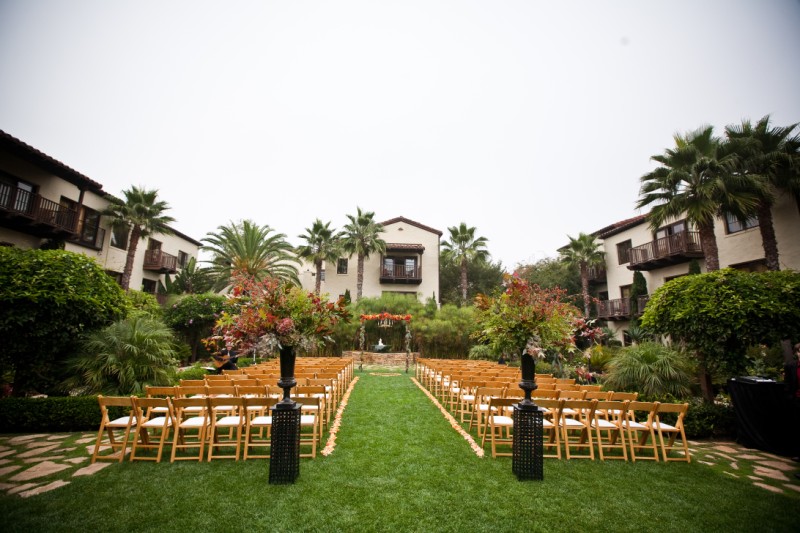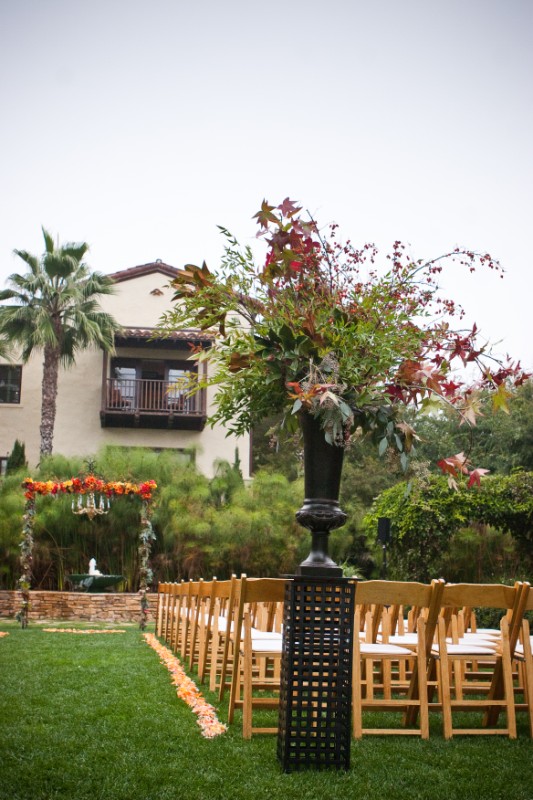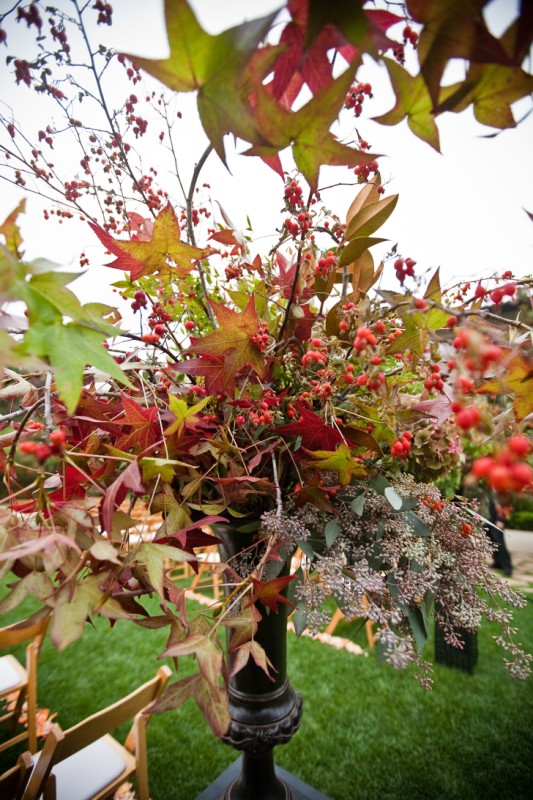 As guests arrived to a fall ceremony setting, they were greeted with a "Van Cooler" (ode to the groom, his friends call him Van Cooler…long story.) which was red or white sangria.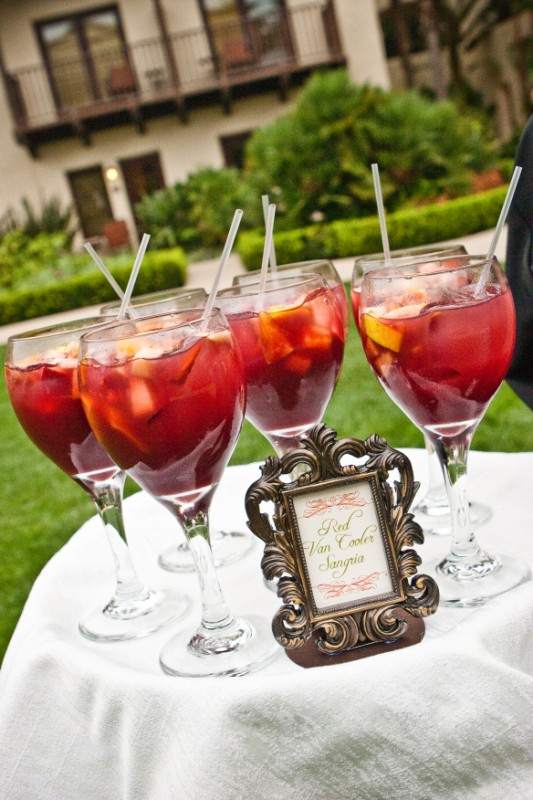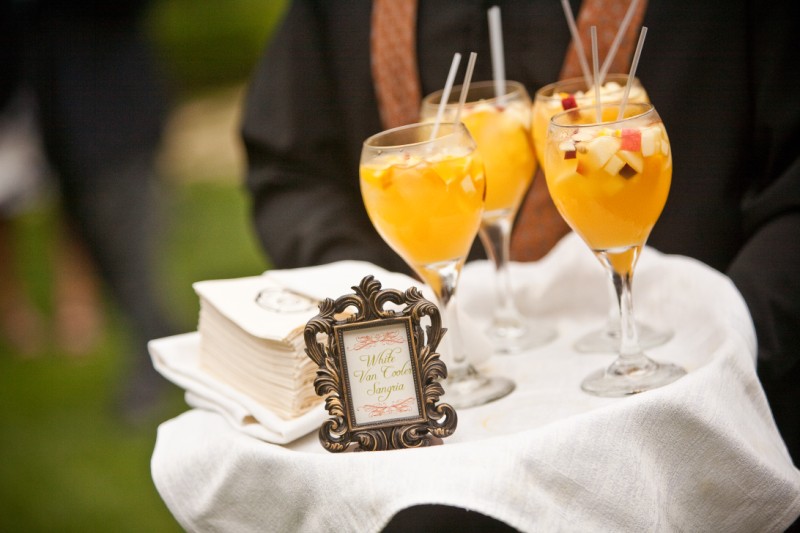 The gorgeous stationary was done by the super talented Katie Gaines of Love Paper Paint.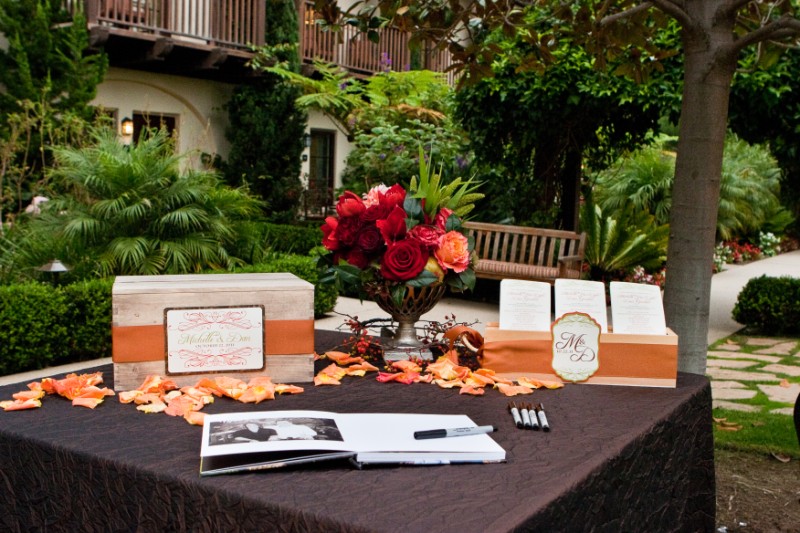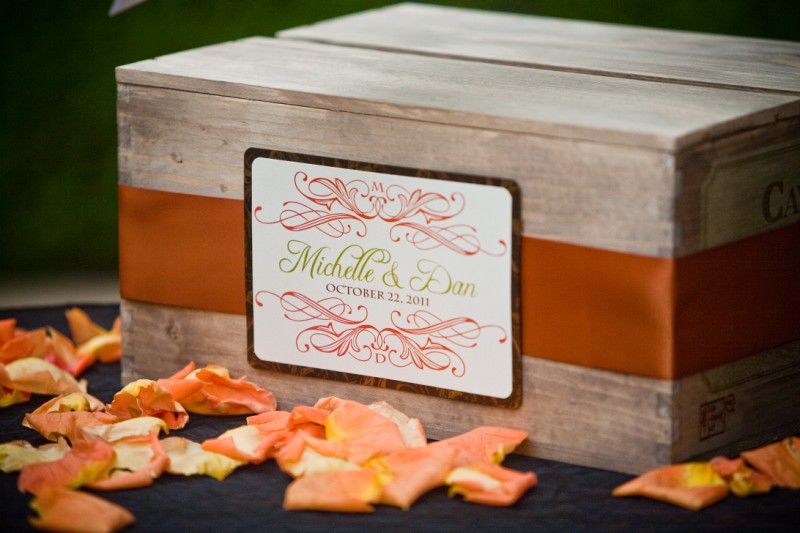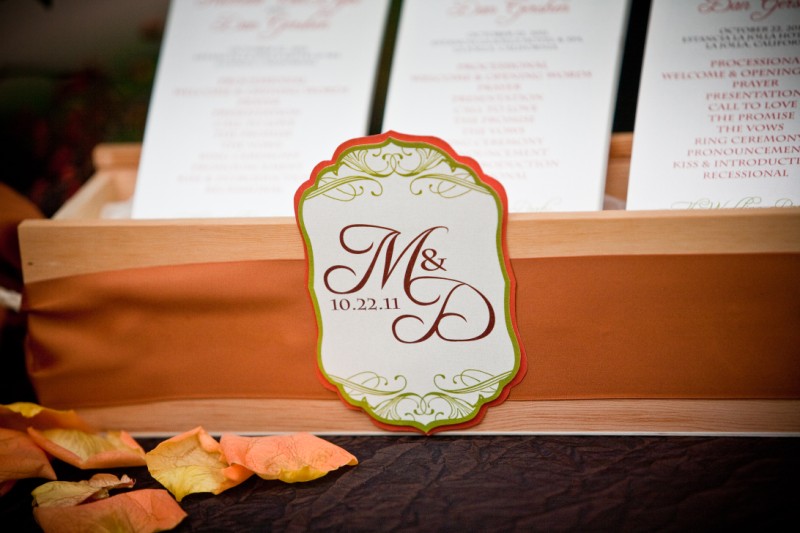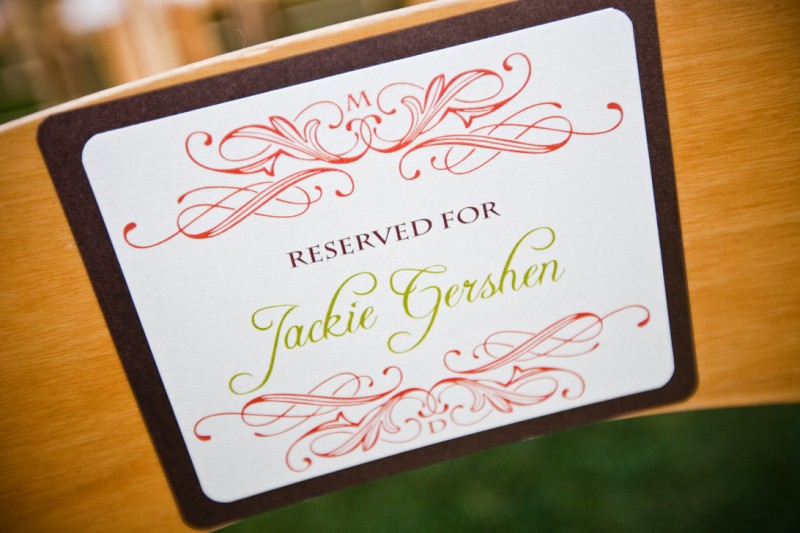 Dan needed a little assistance getting ready. He was a bit flustered considering his groomsmen played prank after prank on him and each other…all day long! But as you can see, he has a great sense of humor.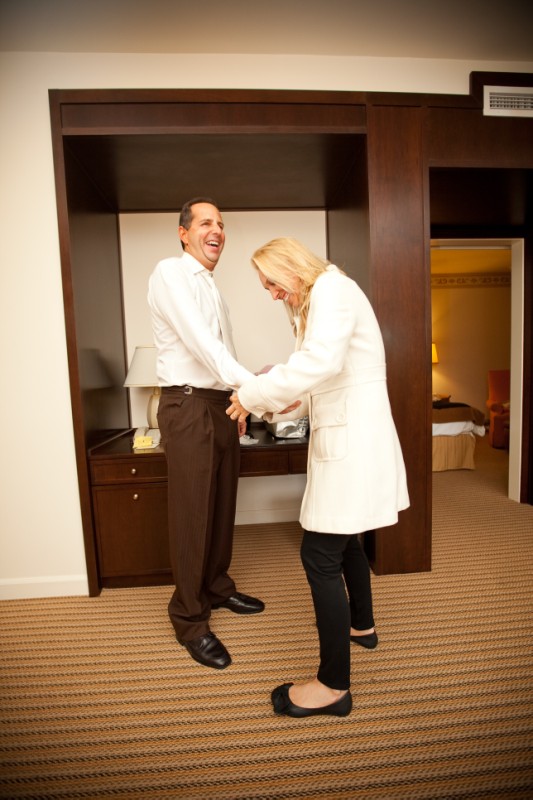 Trust me…they only LOOK innocent!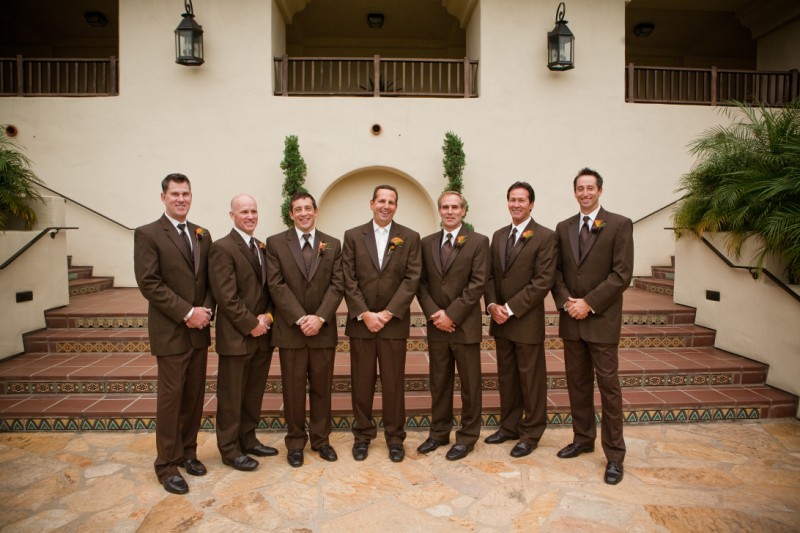 The whole gang.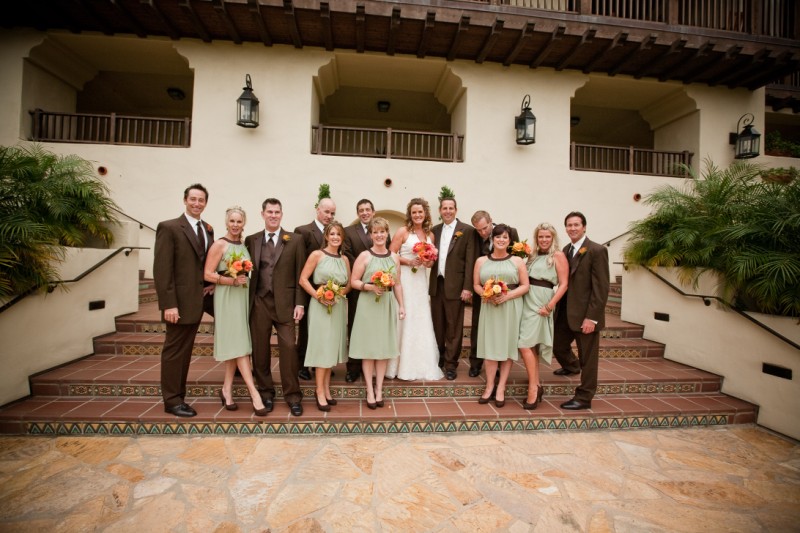 My absolute favorite moment…just before the bride walks down the aisle.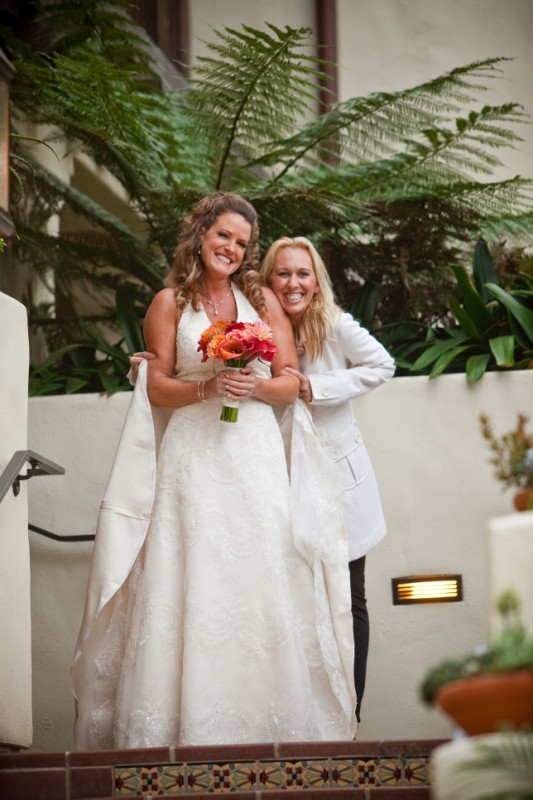 I love this shot (thanks Bauman Photographers)! Guests actually hoot and hollered as Dan entered the ceremony.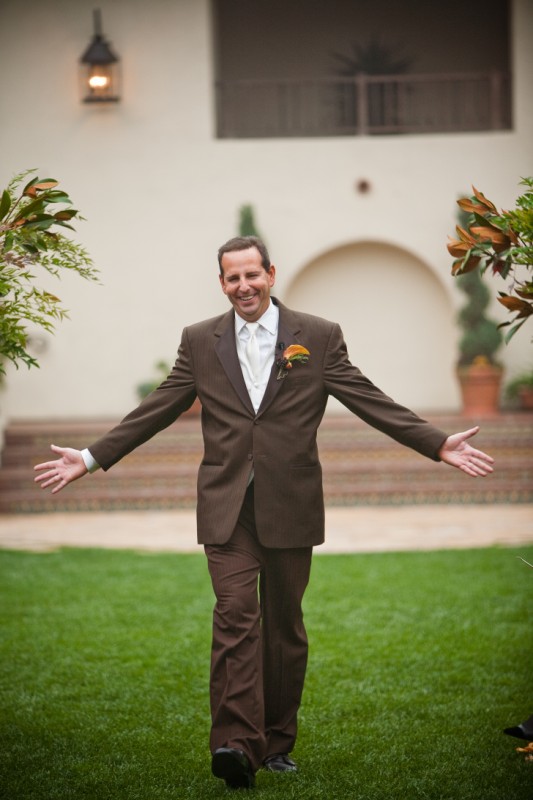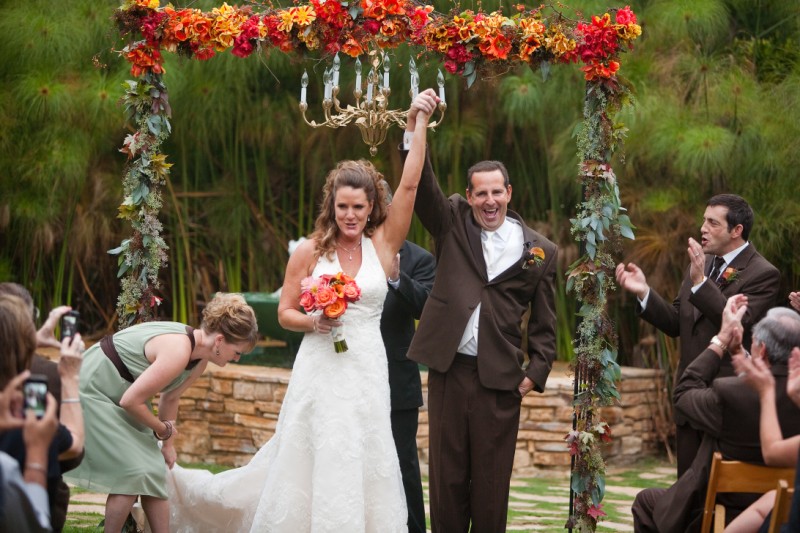 This is Dan and Michelle's beloved…Lucky. What a sweetie!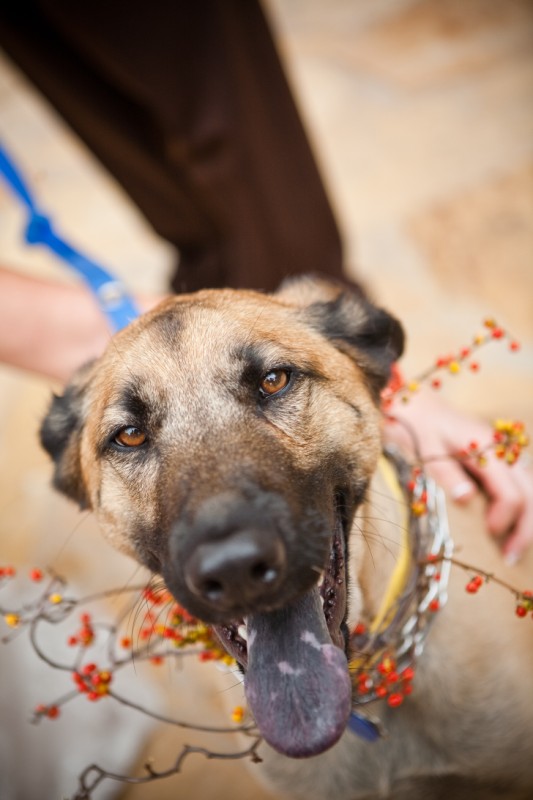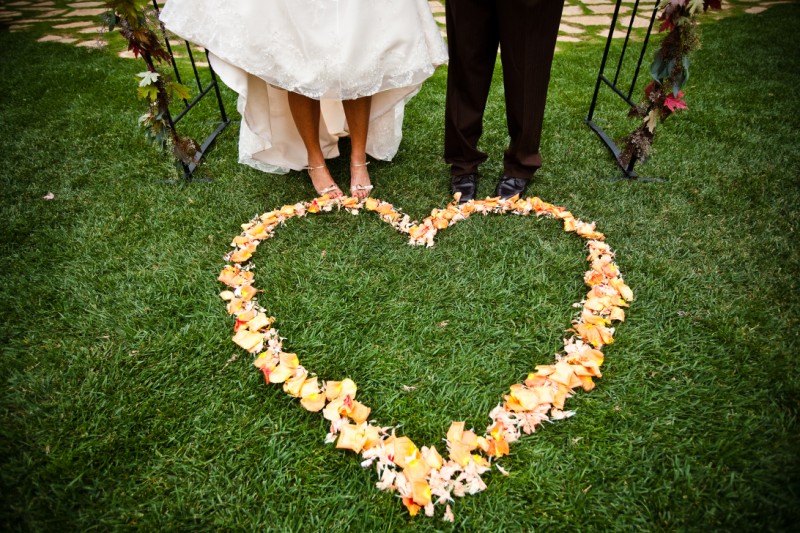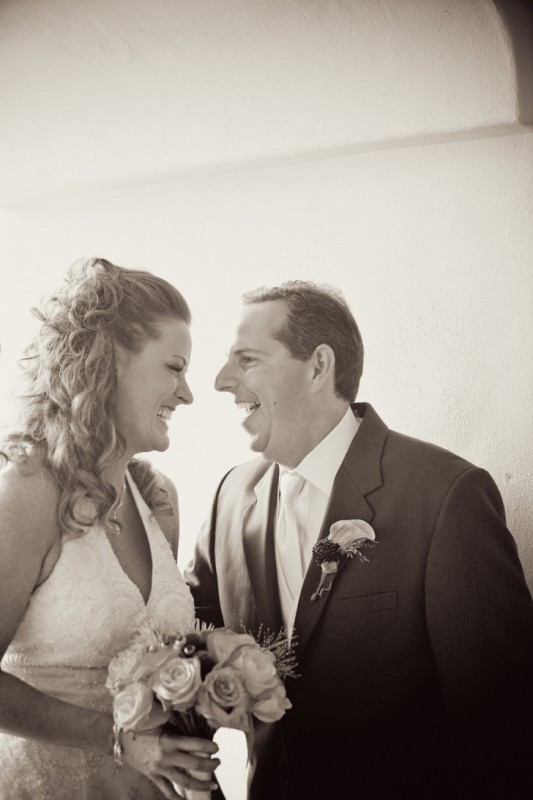 There was only one reaction I wanted when Dan and Michelle saw the ballroom for the first time…and I got it.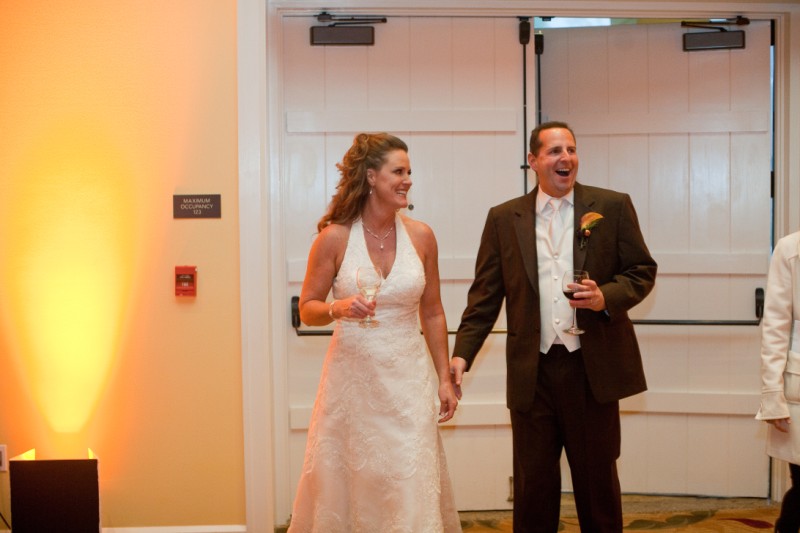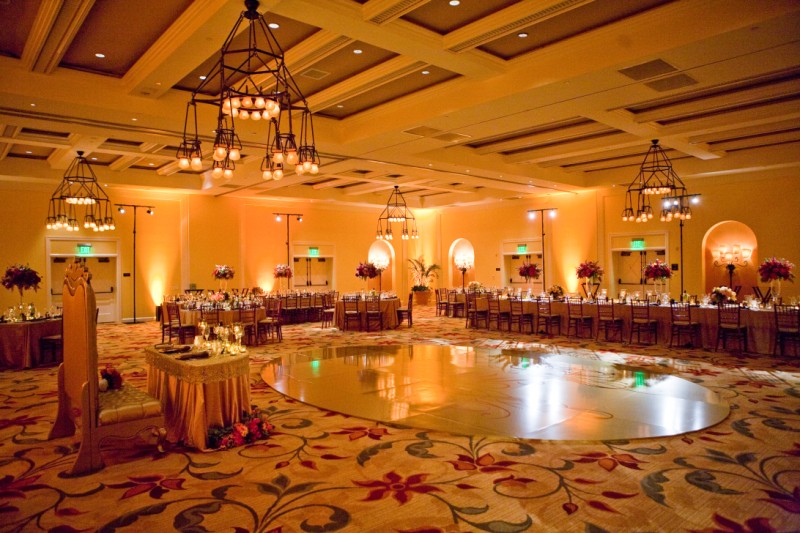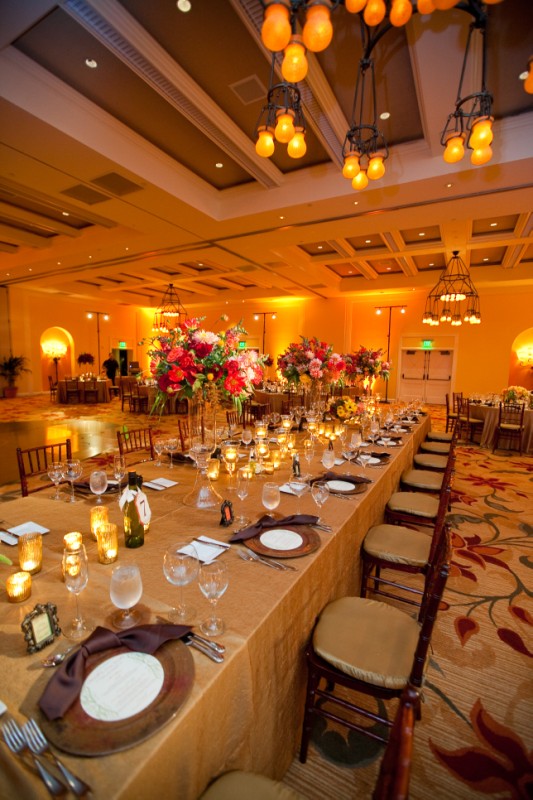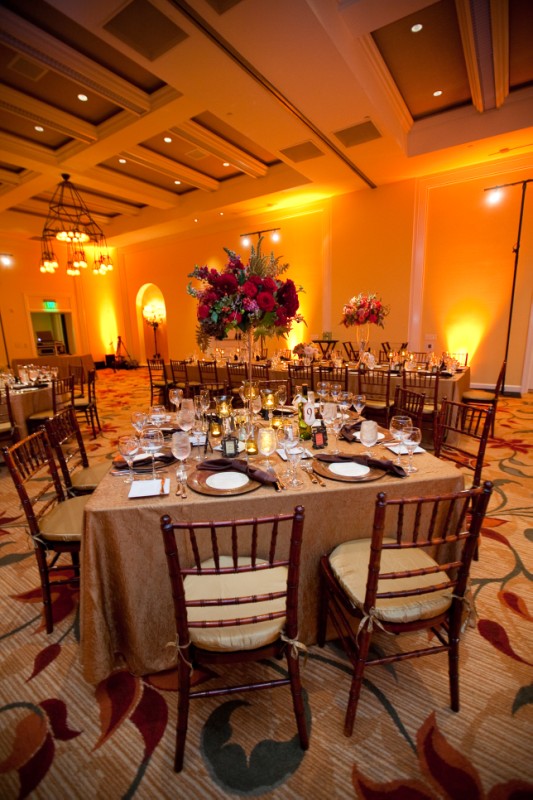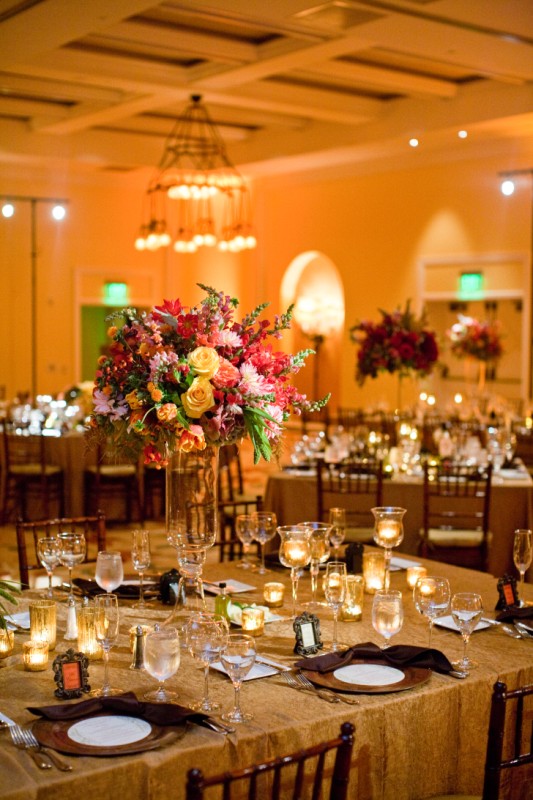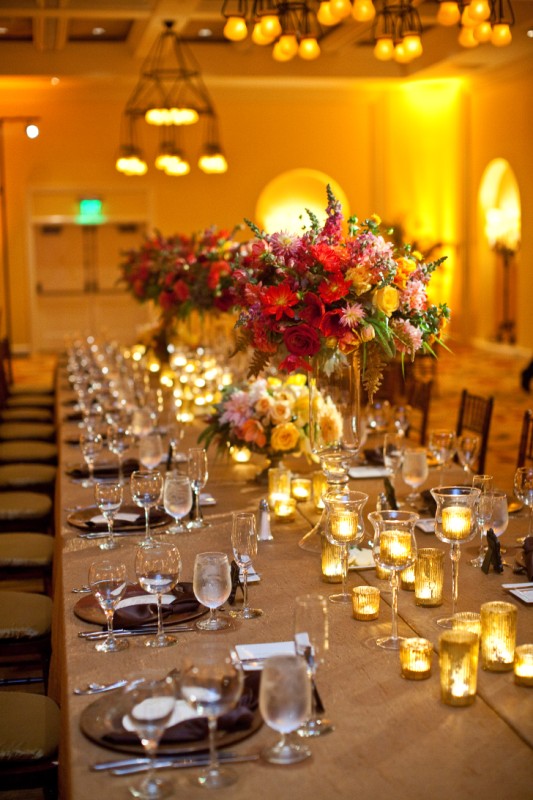 This gorgeous bench and linen were custom made by Concepts Event Design.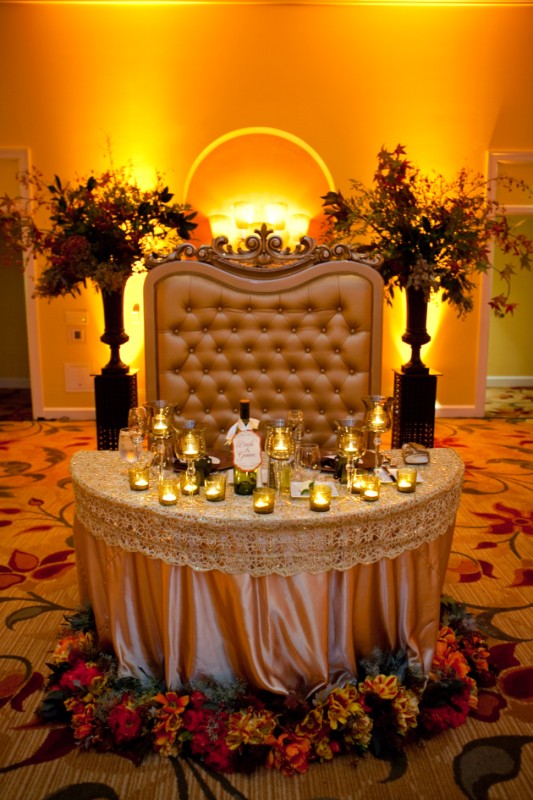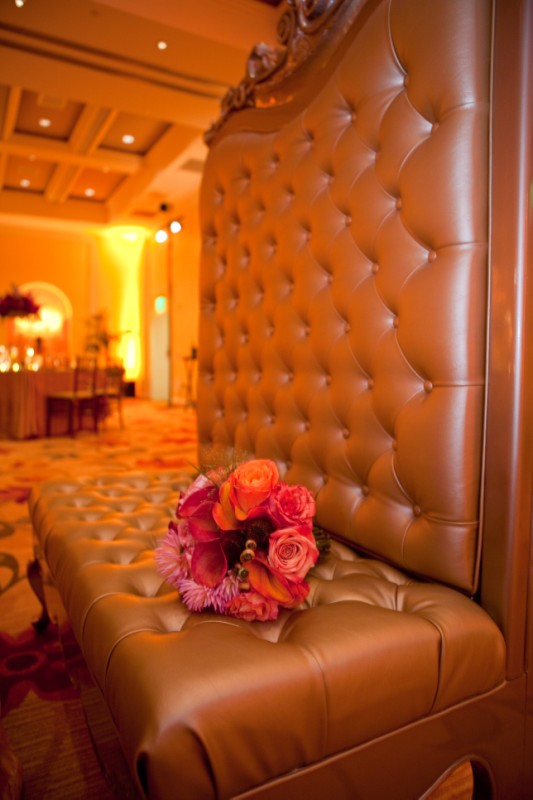 Wine was a HUGE part of the wedding design. Dan and Michelle are love, love, love their wine.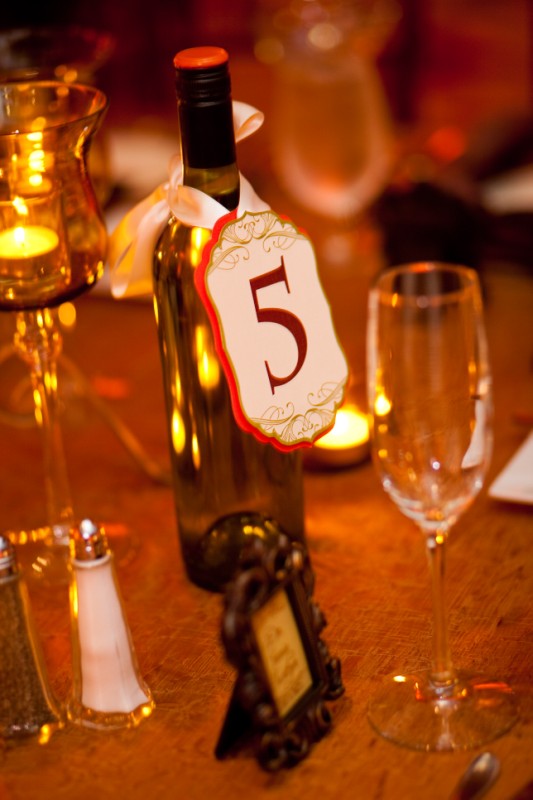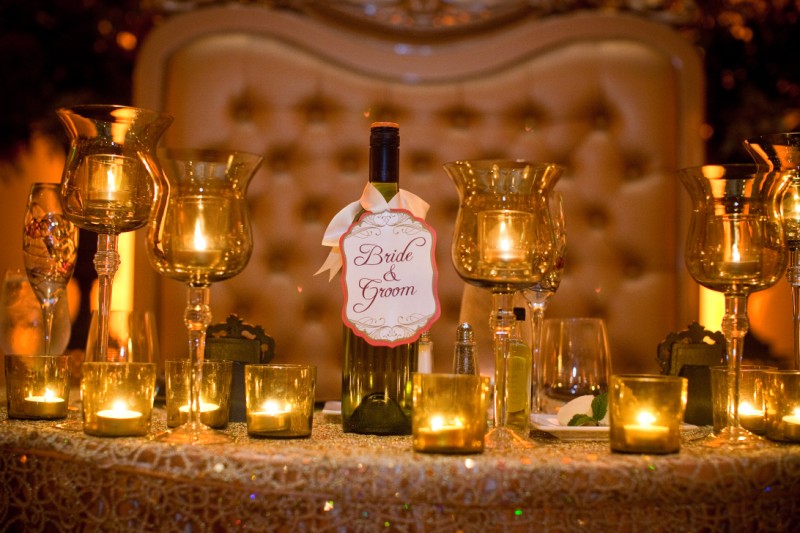 Custom dance floor by Concepts Event Design.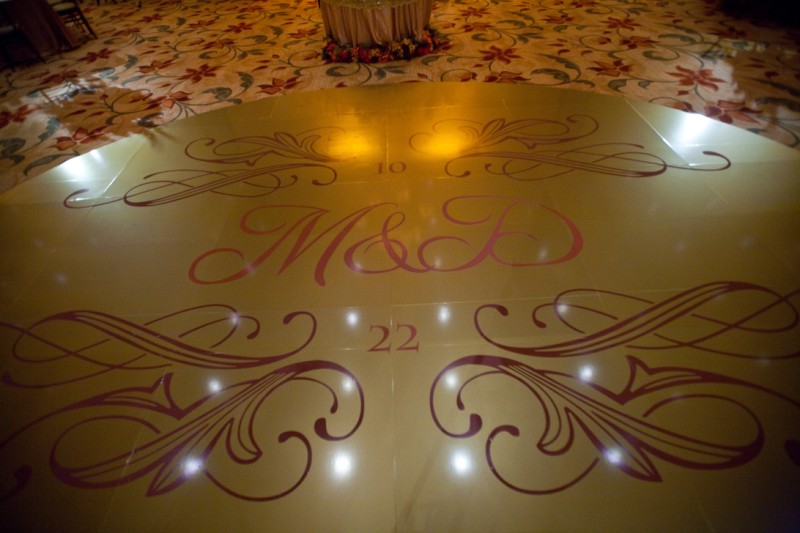 Michelle and Dan were never really thrilled about the idea of a wedding cake. I knew they loved wine, I knew she loved chocolate…why not a chocolate/wine pairing instead of a cake cutting. We knew there were some logistic that needed to be worked out but working with Adrienne Almario and Chef Timothy Ralph at Estancia, it was a success! Concepts Event Design created a custom wine bar for the affair.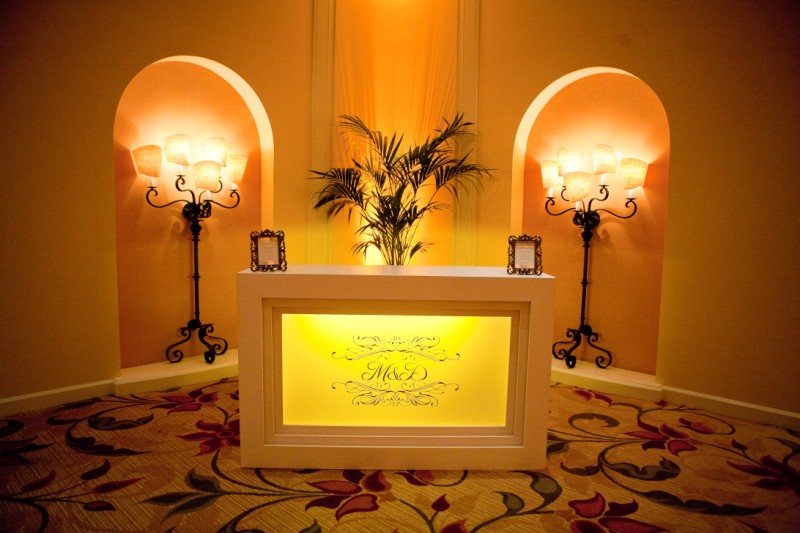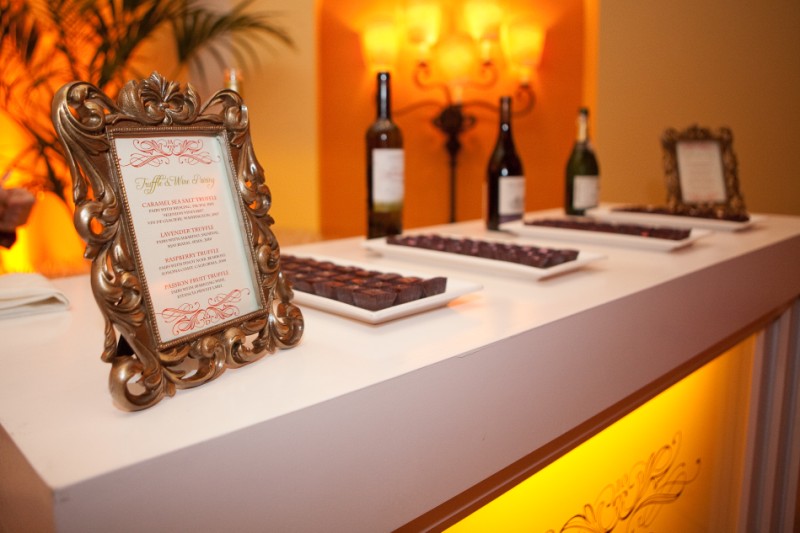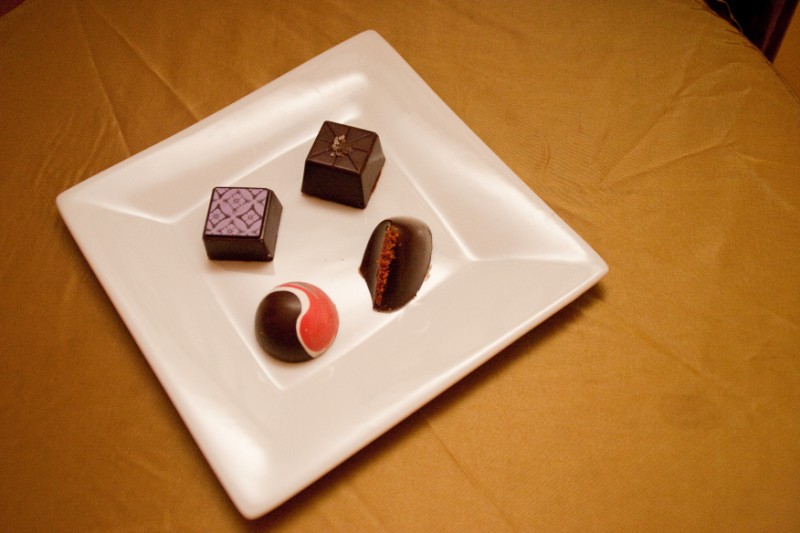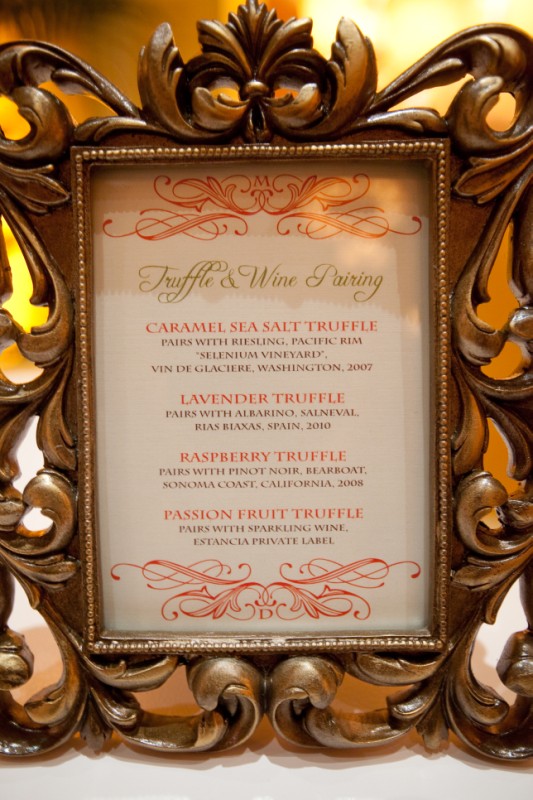 The wedding favor was wrapped beautifully by Love Paper Paint. What was inside you ask…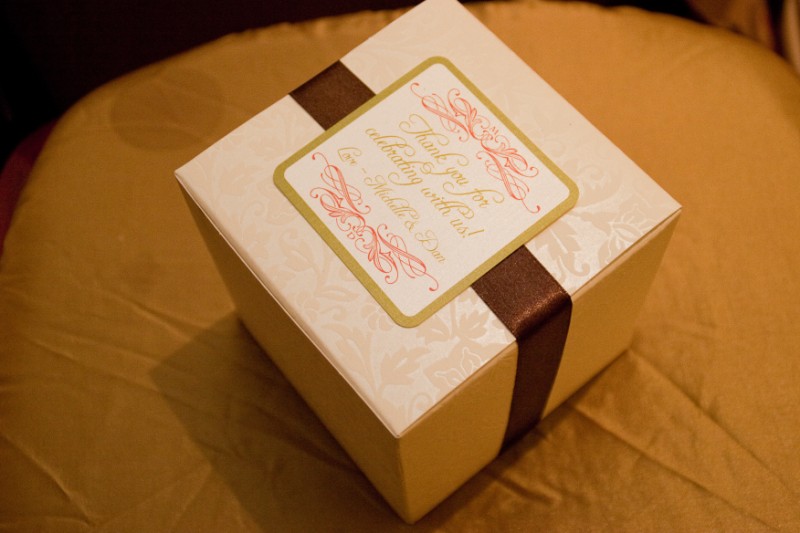 …a custom stemless wine glass, of course!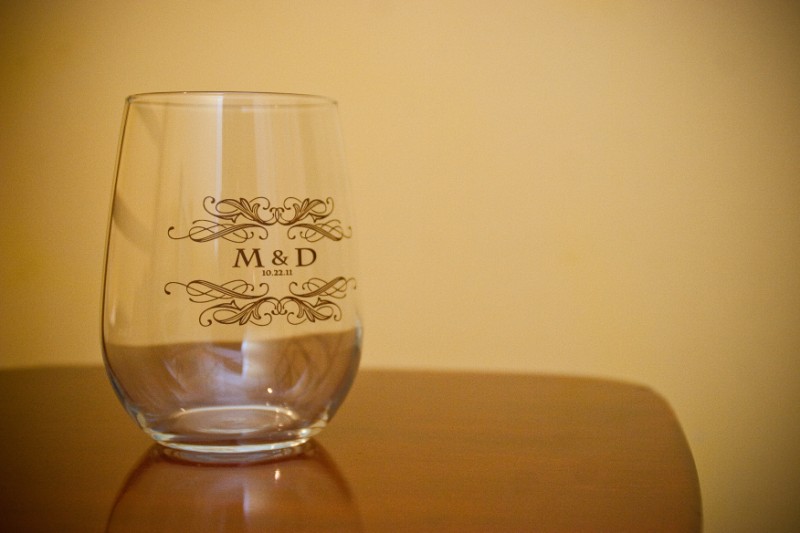 And they lived happily ever after. 🙂
Thank you Michelle and Dan, for letting us be part of your special day. Thank you for your kindness, your faith in the professionals and your over all appreciation. You are what makes us love what we do. Dan, thank you for naming "the look woman give when they don't like an idea"…"the lemon face". It will be used by the EbD team forever! Love you both!
Thanks to the amazing vendors:
Venue: Estancia Resort and Spa – Adrienne Almario, you're the best!
Photographer: Bauman Photographers – You are NEVER a disappointment.
Videography: Taylor Films – Always a professional.
Floral Design: Isari Flower Studio – Tam you are so talented!
Linen/Furniture/Dance Floor: Concepts Event Design – You're the best in town!
Stationary: Love Paper Paint – Katie, you always go beyond our expectations!
Lighting: La Luz Events – You always pay such attention to detail.
DJ: Pur Digital Entertainment – Always professional.
Hair and Make Up: Studio 158 – You ladies always make my brides and their girls look so beautiful!